Portuguese Prime Minister António Costa submitted his resignation Tuesday after police raided his official residence and the country's attorney general confirmed he was being investigated under a corruption probe.
During a televised news conference, Costa said he was "surprised" to learn that "a criminal case has already been or will be initiated against me," and insisted he'd had nothing to do with any "illicit or reprehensible act."
Costa said the gravity of the charges driving his investigation are "incompatible with the dignity of the office of prime minister," making it impossible for him to continue in the post.
Portuguese President Marcelo Rebelo de Sousa will now have to decide whether to dissolve parliament and call new elections, or choose a new prime minister from Costa's Socialist Party.
The office of the presidency confirmed that party leaders will be summoned to meet Wednesday, with the Council of State, an advisory body to the president, expected to meet Thursday.
Costa said he was willing to remain in office until a successor was named, but clarified he would not put his name forward as a candidate for higher office. His resignation marked "the end of a chapter" in his life, he said.
Lithium exploration schemes
The prime minister's resignation came hours after Portugal's national police carried out searches of Costa's residence and several government ministry buildings. The sweeps are part of a corruption probe linked to lithium exploration schemes in the north of the country as well as a green hydrogen mega-project in Sines.
Costa's chief of staff, Vítor Escária, was also detained, the attorney general said earlier on Tuesday. Authorities also confirmed that Minister of Infrastructure João Galamba and Portuguese Environment Agency head Nuno Lacasta had been indicted.
Costa's socialist government has enthusiastically backed schemes to extract lithium in different areas of Portugal as part of the EU's wider drive to secure critical raw materials, but those projects have been mired in controversy due to the low quality of the material to be extracted and the disproportionate environmental damage expected.
A 2021 POLITICO investigation into one mining scheme in the northern Montealegre region highlighted these controversies and ultimately led the Portuguese government to cancel a major project in the area.
The prime minister's executive had also bet big on a green hydrogen production hub in the Port of Sines, a project that is being funded with millions of euros in EU innovation cash.
End of an era
Socialist Party leader Costa became prime minister of Portugal in 2015, forming a minority government backed by an unlikely coalition of far-left parties.
His government oversaw a tourism boom that turned the country into an international hotspot and led observers to salute a "Portuguese economic miracle" that had transformed the country after years of austerity imposed following the European debt crisis.
The impact of COVID on tourism, however, dampened enthusiasm for Costa and invited censure of his government's promotion of cheap service-sector jobs and tax breaks for digital nomads. Left-wing parties also broke with the PM due to meager public investment in education and health care, as well as for his government's inaction during a nationwide housing crisis worsened by an influx of expat residents.
However, despite widespread discontent among public sector workers, Costa's Socialist Party managed to gain an absolute majority of seats in the country's parliament in 2022 legislative elections thanks to a campaign in which Costa cast himself as the only viable alternative to a center-right government supported by the far-right Chega party.

⬇️ Top Picks for You ⬇️
Senate Democrats Authorize Supreme Court Ethics Subpoenas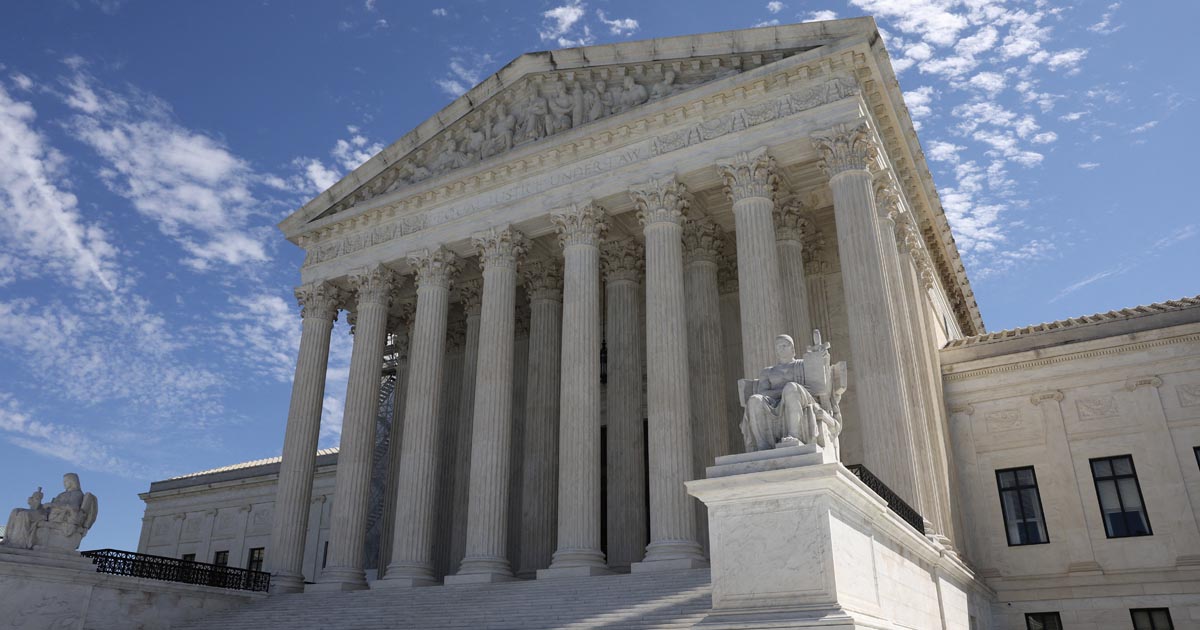 A Democratic-led U.S. Senate panel on Thursday authorized subpoenas to two influential conservatives – Harlan Crow and Leonard Leo – as part of an ethics inquiry spurred by reports of undisclosed largesse directed to some conservative Supreme Court justices.
The Judiciary Committee voted to authorize the subpoenas for Crow, a billionaire Republican donor and benefactor of conservative Justice Clarence Thomas, and Leo, a legal activist who was instrumental in compiling Republican former President Donald Trump's list of potential Supreme Court nominees.
Republican senators walked out of the contentious committee meeting in protest while Democrats cast votes. Some Republicans later questioned the vote's legitimacy, accusing Democrats of violating procedural rules.
"The subpoena clearly wasn't legal," Republican Senator John Kennedy, a committee member, said after the vote.
Senator Dick Durbin, the panel's chairman, said subpoenas were necessary due to the refusal by Crow and Leo for months to voluntarily comply with its previous requests for information. This included itemized lists of all gifts, transportation and lodging provided to any Supreme Court justice.
Durbin also renewed his criticism of a new code of conduct announced by the court on Nov. 13 and promised to continue to pursue the committee's ethics investigation.
"Without an enforcement mechanism, this code of conduct, while a step in a positive direction, cannot restore the public's faith in the court," Durbin said.
Senator Lindsey Graham, the committee's top Republican, told the meeting that Democrats were engaged in a "jihad" against the Supreme Court, whose 6-3 conservative majority has handed major defeats to liberals in recent years on matters including abortion, gun rights and student debt relief.
"When you say you don't want to destroy the Roberts Court, I don't believe you," Graham said, referring to the court under the leadership of conservative Chief Justice John Roberts. "I don't believe a word you're saying."
The committee vote authorized Durbin to issue the subpoenas, which he could do unilaterally, according to a Democratic committee staffer.
If the subpoena recipients fail to comply, Democrats would need 60 votes in the 100-seat Senate to initiate a civil enforcement action, meaning they would need the support of some Republicans. The Democrats also would have the option to make a referral to the U.S. Justice Department, which could choose to pursue criminal contempt proceedings against the subpoena recipients.
Lawyers for Leo and Crow in letters to the committee have criticized the committee's information requests as lacking a proper legal justification. Crow's lawyer had proposed turning over a narrower range of information but Democrats rebuffed that offer, according to the panel's Democratic members.
The news outlet ProPublica reported this year on Thomas's failure to disclose luxury trips and real estate transactions involving Crow, a Texas businessman.
The outlet also reported that Leo helped organize a luxury fishing trip in Alaska attended by conservative Justice Samuel Alito, who failed to disclose taking a private jet provided by billionaire hedge fund manager Paul Singer. Trump chose all three of his appointees to the court from lists of candidates that Leo played a key role in drawing up.
Thomas has said he believed the Crow-funded trips were "personal hospitality" and thus exempt from disclosure requirements, and that his omission of the real estate transaction was inadvertent.
Alito, regarding the flight, said that Singer had "allowed me to occupy what would have otherwise been an unoccupied seat."