Project Veritas Releases 'Disturbing' Undercover Footage from Gender Clinics Advising 10-Year-Old
Investigative journalist group Project Veritas on Wednesday released Part 1 of its series on the practices of gender clinics in the U.S., obtained via undercover video.
Medical professionals appear to admit to treating children as young as eight years old for gender confusion they claim is transgenderism, recommending life-altering puberty blockers for a 10-year-old, and cross-sex hormones for minors as young as 14.
"We do have patients who are starting [transition] as young as eight, nine [years old]," says Nora Scott, a licensed social worker at Austin-based Dell Children's Medical Center, Project Veritas reports.
In the same video, the undercover journalists asking about the gender transition of a hypothetical 10-year-old are eventually directed to Dr. John Steever at Mount Sinai Adolescent Health Center in New York City.
Steever says he follows the World Professional Association of Transgender Health (WPATH) guidelines and tells the journalists, "The way to go at this age — age 10 — would be something like a puberty blocker," adding that the drug "really stops puberty pretty quickly so that no further development of the secondary sexual characteristics happen. So, things like, there's no real chest development. There's no menstruation. Things like that."
"When you then get to age 14 is when I'll consider some, you know, cross-gender hormones," Steever continues. "Fourteen is a reasonable age. Most kids are mature enough to make a relatively informed decision."
"Cross-gender hormones, testosterone in this case, you know, do have some permanent effects. So, I need the patient to be a little — to be mature enough to make a relatively informed decision," the medical professional says. "I get it, that there are some 14-year-olds that are not, you know, mature — but generally speaking, they are usually pretty good."
The video is framed to focus on the question, "How young is too young," when it comes to this so-called treatment?
The group also focuses on a woman named Prisha Mosley, who says she was pressured into transitioning by medical professionals who suggested she would end up dead if she didn't take the action they recommended.
"They [doctors] said it was transition or suicide," Mosley told Project Veritas. "Like, I was given no choice. I was told, 'You will kill yourself if you don't go through with these treatments.'"
Mosley is, of course, not alone in feeling transition regret. A teenager named Layla Jane, for example, is suing a health care company and the doctors who put her on controversial puberty-blocking drugs at age 12 and removed her healthy breasts in a double-mastectomy surgery when she was just 13 years old, accusing them of "intentional fraud and concealment."
Layla claims in a letter of intent to sue that she was rushed into the life-altering medical services while she and her family were not properly informed of risks and other vital information, such as the rate of desistance for childhood gender dysphoria.
Chloe Cole, another detransitioned 18-year-old woman, announced in February the first official lawsuit in the U.S. against the same health care group, which, too, facilitated her medical gender transition as a minor.
Detransitioner Helena Kerschner has said that when she was 15-years-old, "lonely," and dissatisfied with her body, she got "sucked into gender ideology online."
"My school encouraged me and I was easily prescribed a high dose of testosterone at 18, and it was very damaging," she said online last year, using the hashtag "DetransAwareness Day," adding, "This is not rare."
WATCH:
BREAKING PART 1: Multi-State Investigation EXPOSES @wpath Connected Transgender 'Health' Doctors Prescribing Puberty Blockers to Minors as Young as Eight Years Old and Irreversible 'Cross-Gender Hormones' to Minors as Young as 14 Years Old

"Most kids are mature enough to make a… pic.twitter.com/0IJaTBmTSp

— Project Veritas (@Project_Veritas) April 19, 2023

⬇️ Top Picks for You ⬇️
Senate Democrats Authorize Supreme Court Ethics Subpoenas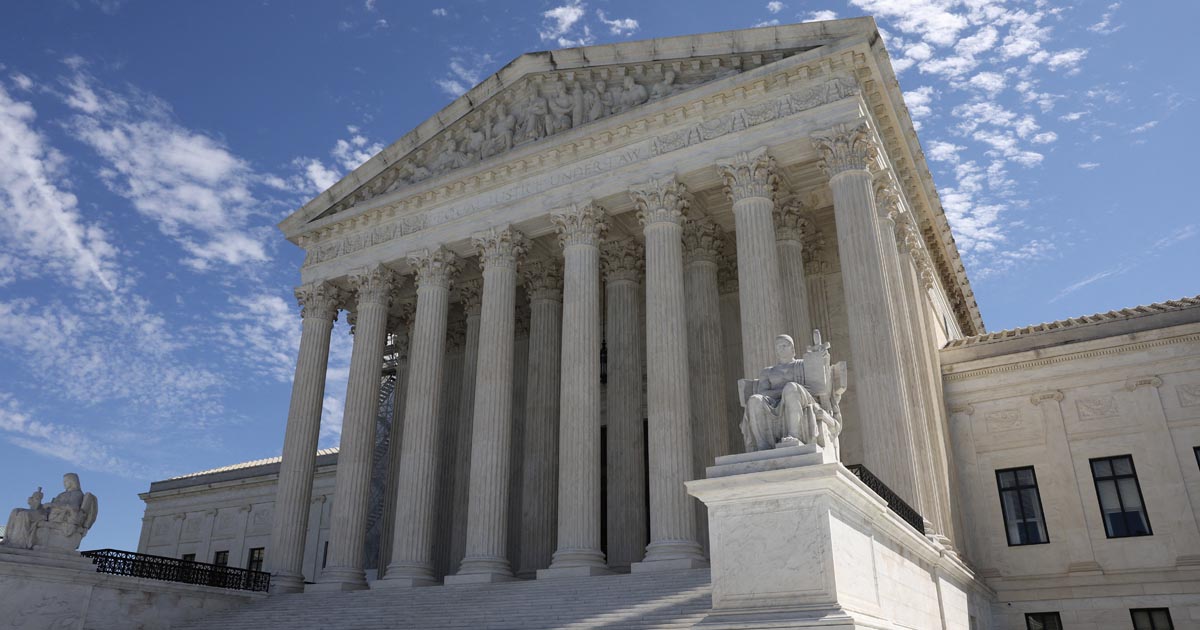 A Democratic-led U.S. Senate panel on Thursday authorized subpoenas to two influential conservatives – Harlan Crow and Leonard Leo – as part of an ethics inquiry spurred by reports of undisclosed largesse directed to some conservative Supreme Court justices.
The Judiciary Committee voted to authorize the subpoenas for Crow, a billionaire Republican donor and benefactor of conservative Justice Clarence Thomas, and Leo, a legal activist who was instrumental in compiling Republican former President Donald Trump's list of potential Supreme Court nominees.
Republican senators walked out of the contentious committee meeting in protest while Democrats cast votes. Some Republicans later questioned the vote's legitimacy, accusing Democrats of violating procedural rules.
"The subpoena clearly wasn't legal," Republican Senator John Kennedy, a committee member, said after the vote.
Senator Dick Durbin, the panel's chairman, said subpoenas were necessary due to the refusal by Crow and Leo for months to voluntarily comply with its previous requests for information. This included itemized lists of all gifts, transportation and lodging provided to any Supreme Court justice.
Durbin also renewed his criticism of a new code of conduct announced by the court on Nov. 13 and promised to continue to pursue the committee's ethics investigation.
"Without an enforcement mechanism, this code of conduct, while a step in a positive direction, cannot restore the public's faith in the court," Durbin said.
Senator Lindsey Graham, the committee's top Republican, told the meeting that Democrats were engaged in a "jihad" against the Supreme Court, whose 6-3 conservative majority has handed major defeats to liberals in recent years on matters including abortion, gun rights and student debt relief.
"When you say you don't want to destroy the Roberts Court, I don't believe you," Graham said, referring to the court under the leadership of conservative Chief Justice John Roberts. "I don't believe a word you're saying."
The committee vote authorized Durbin to issue the subpoenas, which he could do unilaterally, according to a Democratic committee staffer.
If the subpoena recipients fail to comply, Democrats would need 60 votes in the 100-seat Senate to initiate a civil enforcement action, meaning they would need the support of some Republicans. The Democrats also would have the option to make a referral to the U.S. Justice Department, which could choose to pursue criminal contempt proceedings against the subpoena recipients.
Lawyers for Leo and Crow in letters to the committee have criticized the committee's information requests as lacking a proper legal justification. Crow's lawyer had proposed turning over a narrower range of information but Democrats rebuffed that offer, according to the panel's Democratic members.
The news outlet ProPublica reported this year on Thomas's failure to disclose luxury trips and real estate transactions involving Crow, a Texas businessman.
The outlet also reported that Leo helped organize a luxury fishing trip in Alaska attended by conservative Justice Samuel Alito, who failed to disclose taking a private jet provided by billionaire hedge fund manager Paul Singer. Trump chose all three of his appointees to the court from lists of candidates that Leo played a key role in drawing up.
Thomas has said he believed the Crow-funded trips were "personal hospitality" and thus exempt from disclosure requirements, and that his omission of the real estate transaction was inadvertent.
Alito, regarding the flight, said that Singer had "allowed me to occupy what would have otherwise been an unoccupied seat."