Sam Bankman-Fried was once hailed as the boy wonder of the crypto industry, an "altruistic" self-made billionaire who hung out with presidents and pop stars and had the ear of lawmakers from Democrats in Washington DC.
Nearly one year after his cryptocurrency empire FTX imploded, the 31-year-old will go on trial in New York this week charged with committing one of the largest corporate frauds in US history.
Prosecutors are expected to argue that Mr Bankman-Fried siphoned billions of dollars from FTX customers to prop up his ailing hedge fund Alameda Research, while funding a luxurious life in the Bahamas.
They are expected to outline to the jury how he sought to gain political influence by making $100m in political donations prior to the 2020 presidential election to ensure light-touch regulations of the crypto industry.
In December, Mr Bankman-Fried was arrested at his $40m apartment complex in Nassau and indicted on fraud, money laundering, and campaign finance charges. He was extradited back to the US, and placed under house arrest at his parents' Palo Alto home on a $250m bail.
His bail was revoked in August when a judge ruled that he had harassed his former girlfriend and fellow FTX executive Caroline Ellison, who is likely to be a star witness for the prosecution.
Mr Bankman-Fried has been held in the Metropolitan Detention Center in Brooklyn while awaiting trial.
Here's what to know about the trial, which begins in Manhattan on Tuesday with jury selection.
FTX'S RISE AND COLLAPSE
Mr Bankman-Fried, known by his initials SBF, founded Alameda Research in 2017 after figuring out how to exploit a quirk in crypto values that saw Bitcoin trade for slightly less in Asia than in the US.
In 2019, he launched the FTX trading platform that was promoted to investors as a trusted, straightforward exchange. It made money by claiming a percentage of transactions.
When the value of Bitcoin soared in 2021, FTX became one of the largest crypto traders in the world worth an estimated $32bn.
Mr Bankman-Fried's profile soared as he amassed a net wealth of around $16bn while receiving fawning media coverage for his so-called "altruistic" beliefs and austere lifestyle.
FTX enlisted a band of celebrity backers including Gisele Bundchen and Tom Brady, hired Larry Davis to front an expensive Super Bowl advert, and acquired the naming rights to the Miami Heat's home arena.
Mr Bankman-Fried made around $100m in political donations to both parties, while attempting to influence cryptocurrency regulatory reform, prosecutors said in court filings.
When crypto prices collapsed in 2022, cracks began to emerge in SBF's empire.
In November, the crypto trade publication Coindesk published a leaked balance sheet showing that Alameda and FTX were "unusually close" and Alameda's value was built on a "foundation largely made up of a (digital) coin that a sister company invented".
The story sent shockwaves through the crypto world, and FTX customers raced to withdraw their funds, exposing an $8bn deficit in FTX's accounts.
Mr Bankman-Fried's personal wealth fell by an estimated $16bn in a single day on 8 November. Within days, FTX filed for bankruptcy days after and Mr Bankman-Fried resigned as CEO.
He was arrested in the Bahamas on 12 December.
The collapse sent a contagion through the crypto industry that caused several exchanges to implode and prices to collapse.
WHAT ARE THE ALLEGATIONS AGAINST SBF?
Prosecutors will claim that Mr Bankman-Fried orchestrated a wide-scale conspiracy to defraud FTX investors and the Alameda Research hedge fund exchange.
The founder and CEO of FTX allegedly used billions of dollars of customer funds for his personal use, and to make millions of dollars of political contributions to federal political candidates and committees.
Mr Bankman-Fried built a "house of cards on a foundation of deception while telling investors that it was one of the safest buildings in crypto", the Securities and Exchange Commission chair Gary Gensler said in a statement last December.
Mr Bankman-Fried concealed the close ties between Alameda and FTX from investors, while effectively using customers' funds as an unlimited line of credit to "make undisclosed venture investments, lavish real estate purchases, and large political donations", Mr Gensler alleged.
Around 90 US-brd investors collectively lost $1.1bn, the SEC said.
Bankman-Fried was charged in the Southern District of New York with seven counts of fraud and money laundering, some of which carry a maximum prison term of 20 years in prison.
In June, prosecutors severed five charges from the current trial which were brought after his extradition from the Bahamas. He is expected to be tried on the separate charges in March.
In August, prosecutors dropped several campaign finance violation charges against Mr Bankman-Fried.

⬇️ Top Picks for You ⬇️
Senate Democrats Authorize Supreme Court Ethics Subpoenas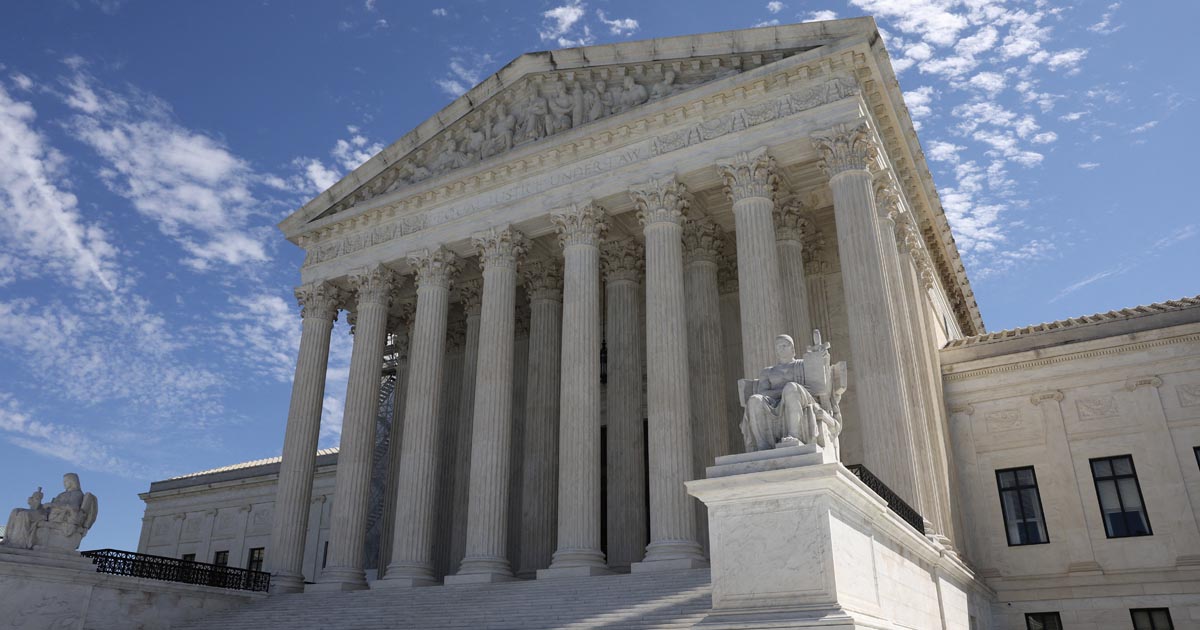 A Democratic-led U.S. Senate panel on Thursday authorized subpoenas to two influential conservatives – Harlan Crow and Leonard Leo – as part of an ethics inquiry spurred by reports of undisclosed largesse directed to some conservative Supreme Court justices.
The Judiciary Committee voted to authorize the subpoenas for Crow, a billionaire Republican donor and benefactor of conservative Justice Clarence Thomas, and Leo, a legal activist who was instrumental in compiling Republican former President Donald Trump's list of potential Supreme Court nominees.
Republican senators walked out of the contentious committee meeting in protest while Democrats cast votes. Some Republicans later questioned the vote's legitimacy, accusing Democrats of violating procedural rules.
"The subpoena clearly wasn't legal," Republican Senator John Kennedy, a committee member, said after the vote.
Senator Dick Durbin, the panel's chairman, said subpoenas were necessary due to the refusal by Crow and Leo for months to voluntarily comply with its previous requests for information. This included itemized lists of all gifts, transportation and lodging provided to any Supreme Court justice.
Durbin also renewed his criticism of a new code of conduct announced by the court on Nov. 13 and promised to continue to pursue the committee's ethics investigation.
"Without an enforcement mechanism, this code of conduct, while a step in a positive direction, cannot restore the public's faith in the court," Durbin said.
Senator Lindsey Graham, the committee's top Republican, told the meeting that Democrats were engaged in a "jihad" against the Supreme Court, whose 6-3 conservative majority has handed major defeats to liberals in recent years on matters including abortion, gun rights and student debt relief.
"When you say you don't want to destroy the Roberts Court, I don't believe you," Graham said, referring to the court under the leadership of conservative Chief Justice John Roberts. "I don't believe a word you're saying."
The committee vote authorized Durbin to issue the subpoenas, which he could do unilaterally, according to a Democratic committee staffer.
If the subpoena recipients fail to comply, Democrats would need 60 votes in the 100-seat Senate to initiate a civil enforcement action, meaning they would need the support of some Republicans. The Democrats also would have the option to make a referral to the U.S. Justice Department, which could choose to pursue criminal contempt proceedings against the subpoena recipients.
Lawyers for Leo and Crow in letters to the committee have criticized the committee's information requests as lacking a proper legal justification. Crow's lawyer had proposed turning over a narrower range of information but Democrats rebuffed that offer, according to the panel's Democratic members.
The news outlet ProPublica reported this year on Thomas's failure to disclose luxury trips and real estate transactions involving Crow, a Texas businessman.
The outlet also reported that Leo helped organize a luxury fishing trip in Alaska attended by conservative Justice Samuel Alito, who failed to disclose taking a private jet provided by billionaire hedge fund manager Paul Singer. Trump chose all three of his appointees to the court from lists of candidates that Leo played a key role in drawing up.
Thomas has said he believed the Crow-funded trips were "personal hospitality" and thus exempt from disclosure requirements, and that his omission of the real estate transaction was inadvertent.
Alito, regarding the flight, said that Singer had "allowed me to occupy what would have otherwise been an unoccupied seat."