A little-known surveillance program tracks more than a trillion domestic phone records within the United States each year, according to a letter WIRED obtained that was sent by US senator Ron Wyden to the Department of Justice (DOJ) on Sunday, challenging the program's legality.
According to the letter, a surveillance program now known as Data Analytical Services (DAS) has for more than a decade allowed federal, state, and local law enforcement agencies to mine the details of Americans' calls, analyzing the phone records of countless people who are not suspected of any crime, including victims. Using a technique known as chain analysis, the program targets not only those in direct phone contact with a criminal suspect but anyone with whom those individuals have been in contact as well.
The DAS program, formerly known as Hemisphere, is run in coordination with the telecom giant AT&T, which captures and conducts analysis of US call records for law enforcement agencies, from local police and sheriffs' departments to US customs offices and postal inspectors across the country, according to a White House memo reviewed by WIRED. Records show that the White House has, for the past decade, provided more than $6 million to the program, which allows the targeting of the records of any calls that use AT&T's infrastructure—a maze of routers and switches that crisscross the United States.
In a letter to US attorney general Merrick Garland on Sunday, Wyden wrote that he had "serious concerns about the legality" of the DAS program, adding that "troubling information" he'd received "would justifiably outrage many Americans and other members of Congress." That information, which Wyden says the DOJ confidentially provided to him, is considered "sensitive but unclassified" by the US government, meaning that while it poses no risk to national security, federal officials, like Wyden, are forbidden from disclosing it to the public, according to the senator's letter.
AT&T spokesperson Kim Hart Jonson declined WIRED's request to comment on the DAS program, saying only that the company is required by law to comply with a lawful subpoena.
There is no law requiring AT&T to store decades' worth of Americans' call records for law enforcement purposes. Documents reviewed by WIRED show that AT&T officials have attended law enforcement conferences in Texas as recently as 2018 to train police officials on how best to utilize AT&T's voluntary, albeit revenue-generating, assistance.
In 2020, the transparency collective Distributed Denial of Secrets published hundreds of gigabytes of law enforcement data stolen from agencies around the US. A WIRED review of the files unearths extraordinary detail regarding the processes and justifications that agencies use to monitor the call records of not only criminal suspects, but of their spouses, children, parents, and friends. While DAS is managed under a program devoted to drug trafficking, a leaked file from the Northern California Regional Intelligence Center (NCRIC) shows that local police agencies, such as those in Daly City and Oakland, requested DAS data for unsolved cases seemingly unrelated to drugs.
In one instance, an officer with the Oakland Police Department asked for a "Hemisphere analysis" to identify the phone number of a suspect by analyzing the calls of the suspect's close friends. In another, a San Jose law enforcement officer asked the Northern California Regional Intelligence Center to identify a victim and material witness in an unspecified case. One officer, soliciting information from AT&T under the program, wrote: "We obtained six months of call data for [suspect]'s phone, as well as several close associations (his girlfriend, father, sister, mother)." The records do not indicate how AT&T responds to every request.
Leaked law enforcement files further show that a range of officials—from a US Postal Service inspector to a New York Department of Corrections parole officer—participated in DAS training sessions. Other participants include port authorities and members of US Immigration & Customs Enforcement, National Guard, and California Highway Patrol, alongside scores of smaller agencies.
First disclosed by The New York Times in September 2013 as Hemisphere, the DAS program—renamed in 2013—has since flown largely under the radar. Internal records concerning the program's secrecy that were obtained by the newspaper at the time show that law enforcement had long been instructed to never "refer to Hemisphere in any official document."
Following the Times' story, former US president Barack Obama reportedly suspended funding for the Hemisphere program in 2013. And while discretionary funding was withheld over the following three years, a White House memo obtained by WIRED shows that individual law enforcement organizations across the US were permitted to continue contracting with AT&T directly in order to maintain access to its data-mining service. Funding resumed under former president Donald Trump but was halted again in 2021, according to the White House memo. Last year, under president Joe Biden, the funding resumed once more, the memo says.
The White House acknowledged an inquiry from WIRED but has yet to provide a comment.

⬇️ Top Picks for You ⬇️
Senate Democrats Authorize Supreme Court Ethics Subpoenas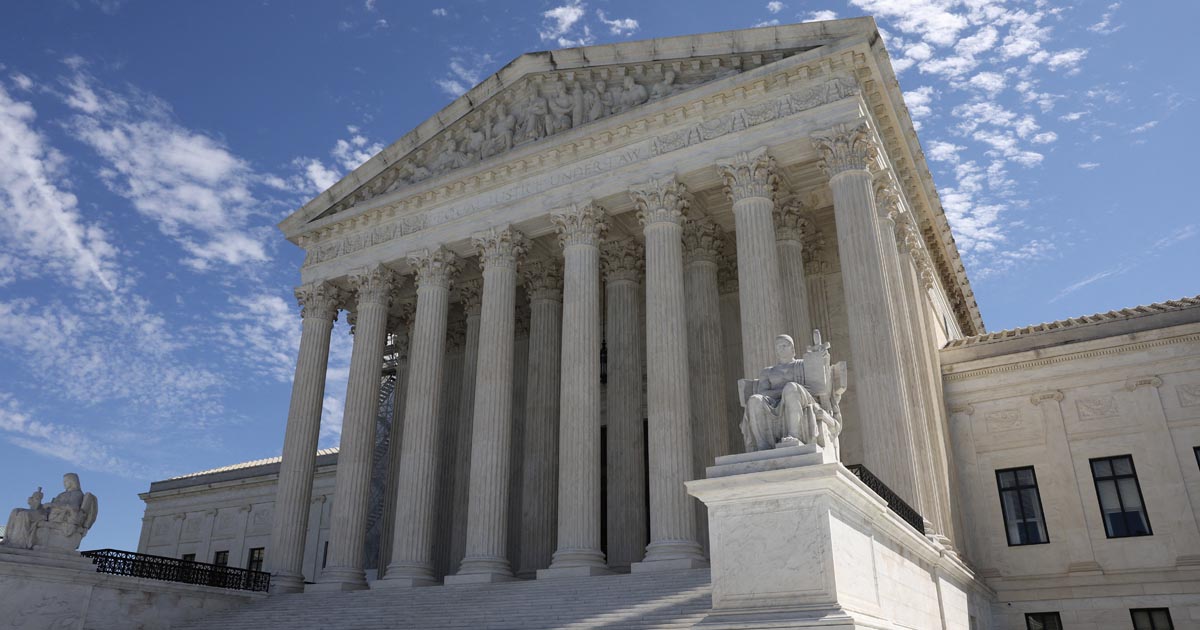 A Democratic-led U.S. Senate panel on Thursday authorized subpoenas to two influential conservatives – Harlan Crow and Leonard Leo – as part of an ethics inquiry spurred by reports of undisclosed largesse directed to some conservative Supreme Court justices.
The Judiciary Committee voted to authorize the subpoenas for Crow, a billionaire Republican donor and benefactor of conservative Justice Clarence Thomas, and Leo, a legal activist who was instrumental in compiling Republican former President Donald Trump's list of potential Supreme Court nominees.
Republican senators walked out of the contentious committee meeting in protest while Democrats cast votes. Some Republicans later questioned the vote's legitimacy, accusing Democrats of violating procedural rules.
"The subpoena clearly wasn't legal," Republican Senator John Kennedy, a committee member, said after the vote.
Senator Dick Durbin, the panel's chairman, said subpoenas were necessary due to the refusal by Crow and Leo for months to voluntarily comply with its previous requests for information. This included itemized lists of all gifts, transportation and lodging provided to any Supreme Court justice.
Durbin also renewed his criticism of a new code of conduct announced by the court on Nov. 13 and promised to continue to pursue the committee's ethics investigation.
"Without an enforcement mechanism, this code of conduct, while a step in a positive direction, cannot restore the public's faith in the court," Durbin said.
Senator Lindsey Graham, the committee's top Republican, told the meeting that Democrats were engaged in a "jihad" against the Supreme Court, whose 6-3 conservative majority has handed major defeats to liberals in recent years on matters including abortion, gun rights and student debt relief.
"When you say you don't want to destroy the Roberts Court, I don't believe you," Graham said, referring to the court under the leadership of conservative Chief Justice John Roberts. "I don't believe a word you're saying."
The committee vote authorized Durbin to issue the subpoenas, which he could do unilaterally, according to a Democratic committee staffer.
If the subpoena recipients fail to comply, Democrats would need 60 votes in the 100-seat Senate to initiate a civil enforcement action, meaning they would need the support of some Republicans. The Democrats also would have the option to make a referral to the U.S. Justice Department, which could choose to pursue criminal contempt proceedings against the subpoena recipients.
Lawyers for Leo and Crow in letters to the committee have criticized the committee's information requests as lacking a proper legal justification. Crow's lawyer had proposed turning over a narrower range of information but Democrats rebuffed that offer, according to the panel's Democratic members.
The news outlet ProPublica reported this year on Thomas's failure to disclose luxury trips and real estate transactions involving Crow, a Texas businessman.
The outlet also reported that Leo helped organize a luxury fishing trip in Alaska attended by conservative Justice Samuel Alito, who failed to disclose taking a private jet provided by billionaire hedge fund manager Paul Singer. Trump chose all three of his appointees to the court from lists of candidates that Leo played a key role in drawing up.
Thomas has said he believed the Crow-funded trips were "personal hospitality" and thus exempt from disclosure requirements, and that his omission of the real estate transaction was inadvertent.
Alito, regarding the flight, said that Singer had "allowed me to occupy what would have otherwise been an unoccupied seat."