The young German-Israeli tattoo artist who was paraded through the streets of Gaza after being kidnapped by Hamas has been found dead after "sadistic" terrorists "chopped off her head," Israel's president revealed Monday.
"I am truly sorry to report that we have now received news that Shani Nicole Louk has been confirmed murdered and dead," President Isaac Herzog told the German newspaper Bild.
"Her skull was found," he said, with the 23-year-old victim's family also confirming that the death was confirmed by DNA on parts of her skull.
"This means that these barbaric, sadistic animals simply chopped off her head as they attacked, tortured and killed Israelis.
"It is a great tragedy and I extend my deepest condolences to her family," the president said, according to a translation by i24 News.
"What we saw on the Gaza-Israel border goes far beyond a pogrom. We saw a slaughterhouse," he said.
"We saw the blood flowing in the streets. We have seen the most horrific tragedies imaginable," Herzog concluded.
Louk, 23, became a symbol of the horrors of Hamas when terrorists snatched her from the festival near Kibbutz Re'im as more than 1,400 people, mostly civilians, were killed Oct. 7.
The tattoo artist's mom, Ricarda Louk, also confirmed that she had been informed of her daughter's death, she told German news agency dpa on Monday.
Despite getting earlier news that her daughter had survived the initial attack, her mom now believes she was actually killed the same day, possibly shot in the head.
"At least she didn't suffer," Ricarda Louk told German broadcaster RTL/ntv.
She said her daughter's body has yet to be found, but a splinter of a skull bone was located and submitted for a DNA test that confirmed her death.
Louk's sister, Adi, also posted an emoji of a broken heart as she shared with "great sadness" the news that her sister was killed in the "festival of blood at Re'im."
Over 260 were killed at the site of the Tribe of Nova dance rave in the Negev Desert music festival, according to Israeli rescue service Zaka.
As terrorists inundated the festival, Louk called her mother to tell her she was trying to get to her car to leave. Hours later, Shani's family came across disturbing footage of her seemingly lifeless body lying in the back of a pickup truck surrounded by armed men.
The armed men chanted "Allahu Akbar" — Arabic for "God is great" — as they paraded Shani's body around, eventually taking her into the Gaza Strip, the video shows.
Louk, a tattoo artist, had lived in Israel but spent part of her childhood in Portland, Oregon, where she attended kindergarten at the Jewish Portland Academy.

⬇️ Top Picks for You ⬇️
Senate Democrats Authorize Supreme Court Ethics Subpoenas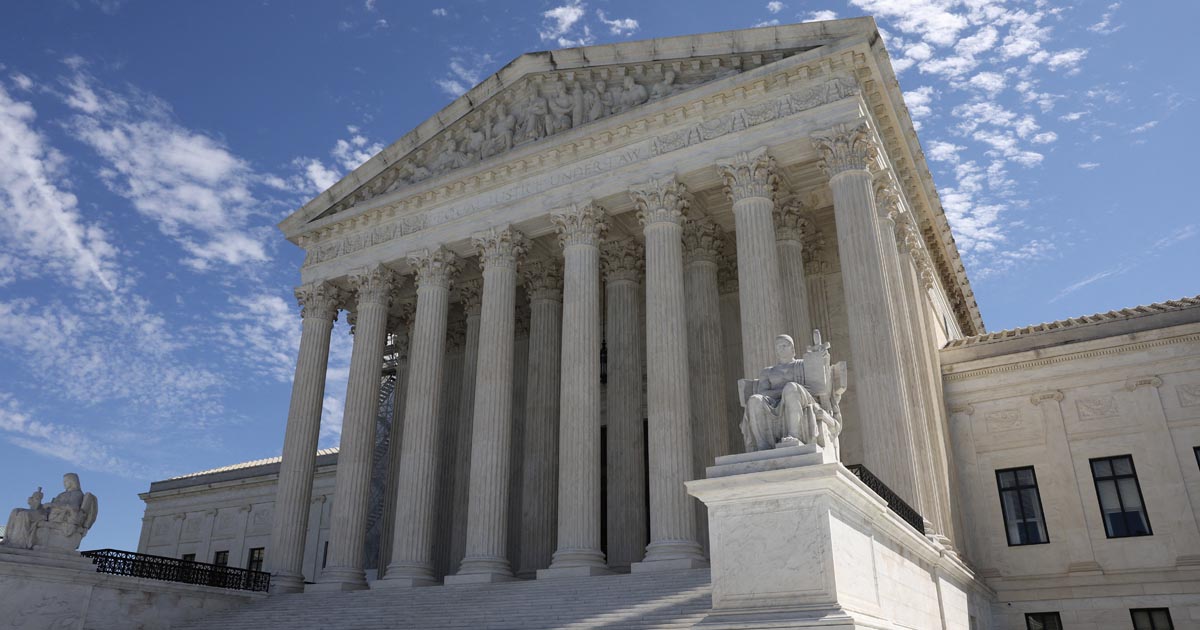 A Democratic-led U.S. Senate panel on Thursday authorized subpoenas to two influential conservatives – Harlan Crow and Leonard Leo – as part of an ethics inquiry spurred by reports of undisclosed largesse directed to some conservative Supreme Court justices.
The Judiciary Committee voted to authorize the subpoenas for Crow, a billionaire Republican donor and benefactor of conservative Justice Clarence Thomas, and Leo, a legal activist who was instrumental in compiling Republican former President Donald Trump's list of potential Supreme Court nominees.
Republican senators walked out of the contentious committee meeting in protest while Democrats cast votes. Some Republicans later questioned the vote's legitimacy, accusing Democrats of violating procedural rules.
"The subpoena clearly wasn't legal," Republican Senator John Kennedy, a committee member, said after the vote.
Senator Dick Durbin, the panel's chairman, said subpoenas were necessary due to the refusal by Crow and Leo for months to voluntarily comply with its previous requests for information. This included itemized lists of all gifts, transportation and lodging provided to any Supreme Court justice.
Durbin also renewed his criticism of a new code of conduct announced by the court on Nov. 13 and promised to continue to pursue the committee's ethics investigation.
"Without an enforcement mechanism, this code of conduct, while a step in a positive direction, cannot restore the public's faith in the court," Durbin said.
Senator Lindsey Graham, the committee's top Republican, told the meeting that Democrats were engaged in a "jihad" against the Supreme Court, whose 6-3 conservative majority has handed major defeats to liberals in recent years on matters including abortion, gun rights and student debt relief.
"When you say you don't want to destroy the Roberts Court, I don't believe you," Graham said, referring to the court under the leadership of conservative Chief Justice John Roberts. "I don't believe a word you're saying."
The committee vote authorized Durbin to issue the subpoenas, which he could do unilaterally, according to a Democratic committee staffer.
If the subpoena recipients fail to comply, Democrats would need 60 votes in the 100-seat Senate to initiate a civil enforcement action, meaning they would need the support of some Republicans. The Democrats also would have the option to make a referral to the U.S. Justice Department, which could choose to pursue criminal contempt proceedings against the subpoena recipients.
Lawyers for Leo and Crow in letters to the committee have criticized the committee's information requests as lacking a proper legal justification. Crow's lawyer had proposed turning over a narrower range of information but Democrats rebuffed that offer, according to the panel's Democratic members.
The news outlet ProPublica reported this year on Thomas's failure to disclose luxury trips and real estate transactions involving Crow, a Texas businessman.
The outlet also reported that Leo helped organize a luxury fishing trip in Alaska attended by conservative Justice Samuel Alito, who failed to disclose taking a private jet provided by billionaire hedge fund manager Paul Singer. Trump chose all three of his appointees to the court from lists of candidates that Leo played a key role in drawing up.
Thomas has said he believed the Crow-funded trips were "personal hospitality" and thus exempt from disclosure requirements, and that his omission of the real estate transaction was inadvertent.
Alito, regarding the flight, said that Singer had "allowed me to occupy what would have otherwise been an unoccupied seat."