The Supreme Court declined to address the legal liability shield that protects tech platforms from being held responsible for their users' posts, the court said in an unsigned opinion Thursday.
The decision leaves in place, for now, a broad liability shield that protects companies like Twitter, Meta's Facebook and Instagram as well as Google's YouTube from being held liable for their users' speech on their platforms.
The court's decisions in these cases will serve as a big sigh of relief for tech platforms for now, but many members of Congress are still itching to reform the legal liability shield.
In the case, Gonzalez v. Google, the court said it would "decline to address the application" of Section 230 of the Communications Decency Act, the law that protects platforms from their users' speech and also allows the services to moderate or remove users' posts. The court said it made that decision because the complaint "appears to state little, if any, plausible claim for relief."
The Supreme Court will send the case back to a lower court to reconsider in light of its decision on a separate but similar case, Twitter v. Taamneh.
In that case, the family of an American victim of a terrorist attack sought to hold Twitter accountable under anti-terrorism law for allegedly aiding and abetting the attack by failing to take enough action against terrorist content on its platform. In a decision written by Justice Clarence Thomas, the court ruled that such a claim could not be brought under that statute.
"As alleged by plaintiffs, defendants designed virtual platforms and knowingly failed to do 'enough' to remove ISIS-affiliated users and ISIS related content—out of hundreds of millions of users worldwide and an immense ocean of content—from their platforms," Thomas wrote in the court's unanimous opinion.
"Yet, plaintiffs have failed to allege that defendants intentionally provided any substantial aid to the Reina attack or otherwise consciously participated in the Reina attack—much less that defendants so pervasively and systemically assisted ISIS as to render them liable for every ISIS attack," he added, referring to the nightclub in Istanbul where the terrorist attack took place.
Many lawmakers see Section 230 as an unnecessary protection for a massive industry, though its proponents say the law also protects smaller players from costly lawsuits, since it helps to dismiss cases about users' speech at an earlier stage. Still, lawmakers remain divided on the form such changes should take, meaning there are still massive hurdles to getting it done.
"This decision leaving Section 230 untouched is an unambiguous victory for online speech and content moderation," Jess Miers, legal counsel for Meta and Google-backed Chamber of Progress, said in a statement. "While the Court might once have had an appetite for reinterpreting decades of Internet law, it was clear from oral arguments that changing Section 230′s interpretation would create more issues than it would solve. Ultimately, the Court made the right decision. Section 230 has made possible the Internet as we know it."
"This is a huge win for free speech on the internet," Chris Marchese, litigation center director for NetChoice, a group whose members include Google, Meta, Twitter and TikTok, said in a statement. "The Court was asked to undermine Section 230—and declined."

⬇️ Top Picks for You ⬇️
Senate Democrats Authorize Supreme Court Ethics Subpoenas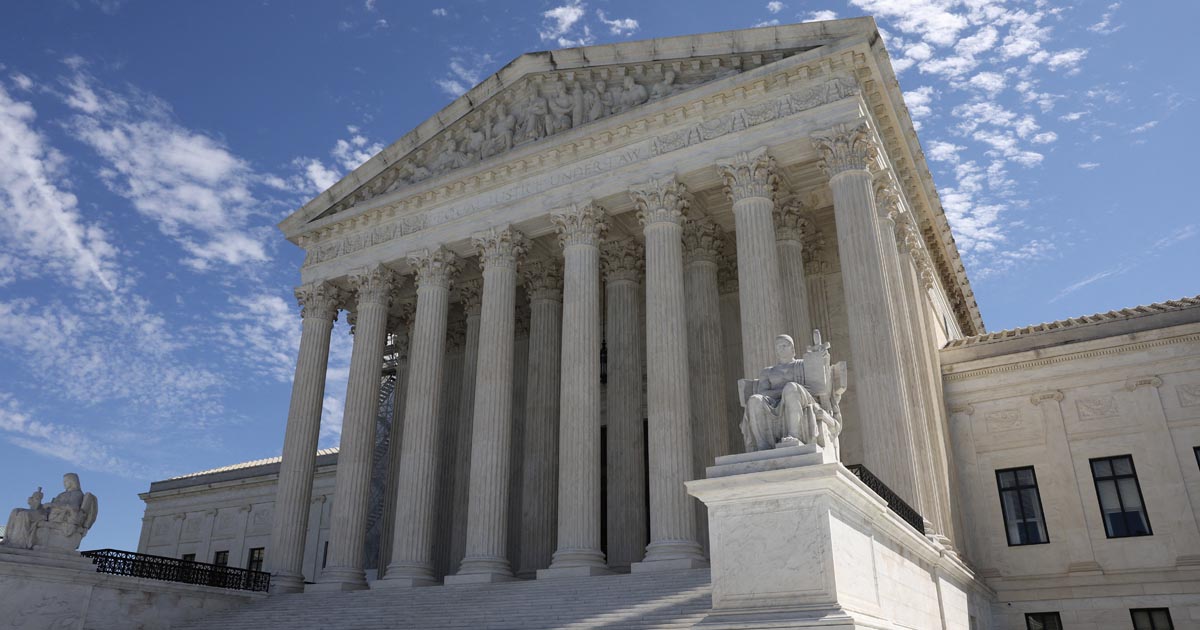 A Democratic-led U.S. Senate panel on Thursday authorized subpoenas to two influential conservatives – Harlan Crow and Leonard Leo – as part of an ethics inquiry spurred by reports of undisclosed largesse directed to some conservative Supreme Court justices.
The Judiciary Committee voted to authorize the subpoenas for Crow, a billionaire Republican donor and benefactor of conservative Justice Clarence Thomas, and Leo, a legal activist who was instrumental in compiling Republican former President Donald Trump's list of potential Supreme Court nominees.
Republican senators walked out of the contentious committee meeting in protest while Democrats cast votes. Some Republicans later questioned the vote's legitimacy, accusing Democrats of violating procedural rules.
"The subpoena clearly wasn't legal," Republican Senator John Kennedy, a committee member, said after the vote.
Senator Dick Durbin, the panel's chairman, said subpoenas were necessary due to the refusal by Crow and Leo for months to voluntarily comply with its previous requests for information. This included itemized lists of all gifts, transportation and lodging provided to any Supreme Court justice.
Durbin also renewed his criticism of a new code of conduct announced by the court on Nov. 13 and promised to continue to pursue the committee's ethics investigation.
"Without an enforcement mechanism, this code of conduct, while a step in a positive direction, cannot restore the public's faith in the court," Durbin said.
Senator Lindsey Graham, the committee's top Republican, told the meeting that Democrats were engaged in a "jihad" against the Supreme Court, whose 6-3 conservative majority has handed major defeats to liberals in recent years on matters including abortion, gun rights and student debt relief.
"When you say you don't want to destroy the Roberts Court, I don't believe you," Graham said, referring to the court under the leadership of conservative Chief Justice John Roberts. "I don't believe a word you're saying."
The committee vote authorized Durbin to issue the subpoenas, which he could do unilaterally, according to a Democratic committee staffer.
If the subpoena recipients fail to comply, Democrats would need 60 votes in the 100-seat Senate to initiate a civil enforcement action, meaning they would need the support of some Republicans. The Democrats also would have the option to make a referral to the U.S. Justice Department, which could choose to pursue criminal contempt proceedings against the subpoena recipients.
Lawyers for Leo and Crow in letters to the committee have criticized the committee's information requests as lacking a proper legal justification. Crow's lawyer had proposed turning over a narrower range of information but Democrats rebuffed that offer, according to the panel's Democratic members.
The news outlet ProPublica reported this year on Thomas's failure to disclose luxury trips and real estate transactions involving Crow, a Texas businessman.
The outlet also reported that Leo helped organize a luxury fishing trip in Alaska attended by conservative Justice Samuel Alito, who failed to disclose taking a private jet provided by billionaire hedge fund manager Paul Singer. Trump chose all three of his appointees to the court from lists of candidates that Leo played a key role in drawing up.
Thomas has said he believed the Crow-funded trips were "personal hospitality" and thus exempt from disclosure requirements, and that his omission of the real estate transaction was inadvertent.
Alito, regarding the flight, said that Singer had "allowed me to occupy what would have otherwise been an unoccupied seat."