Suspect Arrested in Brutal Murder of 4 University of Idaho Students — UPDATE: Suspect Identified
Authorities have a suspect in custody in the Nov. 13 murders of four University of Idaho students, a high-ranking law enforcement source told Fox News Digital.
A man in his mid 20s was taken into custody by local police and the FBI at 3 a.m. in Scranton, Pennsylvania, the law enforcement source said Friday.
The suspect is a college student but does not attend the University of Idaho, the source added.
He appeared in court this morning in connection to the slayings of Ethan Chapin, 20, Xana Kernodle, 20, Kaylee Goncalves, 21, and Madison Mogen, 21, who were stabbed to death in a rental home just yards from campus, according to the source.
A press conference is scheduled in Moscow, Idaho, at 1 p.m. to announce the major break in the case.
The mysterious killings initially baffled investigators and left the small college town of 25,000 deeply shaken.
The four students were each stabbed multiple times in the torso and were likely ambushed in their sleep with a large fix-bladed knife between 3 a.m. and 4 a.m., according to the coroner and police.
Two surviving female roommates, who lived on the basement level, appeared to have slept through the gruesome attack.
Shortly before noon, the roommates summoned friends to the house because they believed one of the victims on the second-floor had passed out, authorities said.
Police responded to a 911 call reporting an unconscious person at 11:58 a.m. that originated from one of the surviving roommates' phones. The responding officers found the four butchered victims on the second and third floors.
The Moscow Police Department released a detailed timeline of the victims' movements in the hours before and after the massacre.
Goncalves and Mogen went to a bar downtown, the Corner Club, before ordering food from the Grub Truck at around 1:40 a.m.
The women used a "third-party" driver and were home by 1:56 a.m., according to police.
Kernodle and her boyfriend, Chapin, went to a party at the Sigma Chi house on campus and returned to the King Road home at 1:45 a.m.
The Moscow Police Department, which is working with the FBI and the Idaho State Police, has said that the attacks were "targeted."
Investigators have focused on tracking down the occupants of a 2011 to 2013 white Hyundai Elantra that was spotted near the home at the time of the murders.
Chapin was a freshman from Mount Vernon, Washington, and a member of the Sigma Chi fraternity. He was studying recreation, sport and tourism management, according to the school.
Chapin's girlfriend, Kernodle, who was from Avondale, Arizona, was a junior majoring in marketing and a member of the Pi Beta Phi sorority.
Mogen was a senior from Coeur d'Alene, Idaho, studying marketing and a member of the Pi Beta Phi sorority, according to the university.
Goncalves, who was from Rathdrum, Idaho, was a senior majoring in general studies and a member of the Alpha Phi sorority.
She had been set to graduate early in December and planned to move to Austin, Texas, where she had a marketing job lined up. She was also looking forward to an upcoming trip to Europe.
UPDATE:
Arrest records obtained by DailyMail.com show that Bryan Christopher Kohberger, 28, was arrested after a SWAT team swooped in Scranton, Pennsylvania, at around 3am this morning.
Kohberger is being held for extradition in a criminal homicide investigation based on an active arrest warrant for first-degree murder issued by the Moscow Police Department and Latah County Prosecutor's Office.
Sources say that authorities knew who they were looking for and hunted the suspect down to Pennsylvania in the Pocono Mountains – more than 2,400 miles from Idaho.
It is understood that Kohberger is a Ph.D college student at Washington State University and did not attend the University of Idaho.
According to the college website, Kohberger attended the college in Pullman – a 15-minute drive from where the students were killed.
He graduated from DeSales University in Pennsylvania in May 2022 with a master of arts in Criminal Justice.
According to NBC News, a white Hyundai Elantra was towed from the home where the suspect was arrested.

⬇️ Top Picks for You ⬇️
FBI Has 2 More Informant Files on Alleged Biden Corruption; 2 More Banks Subpoenaed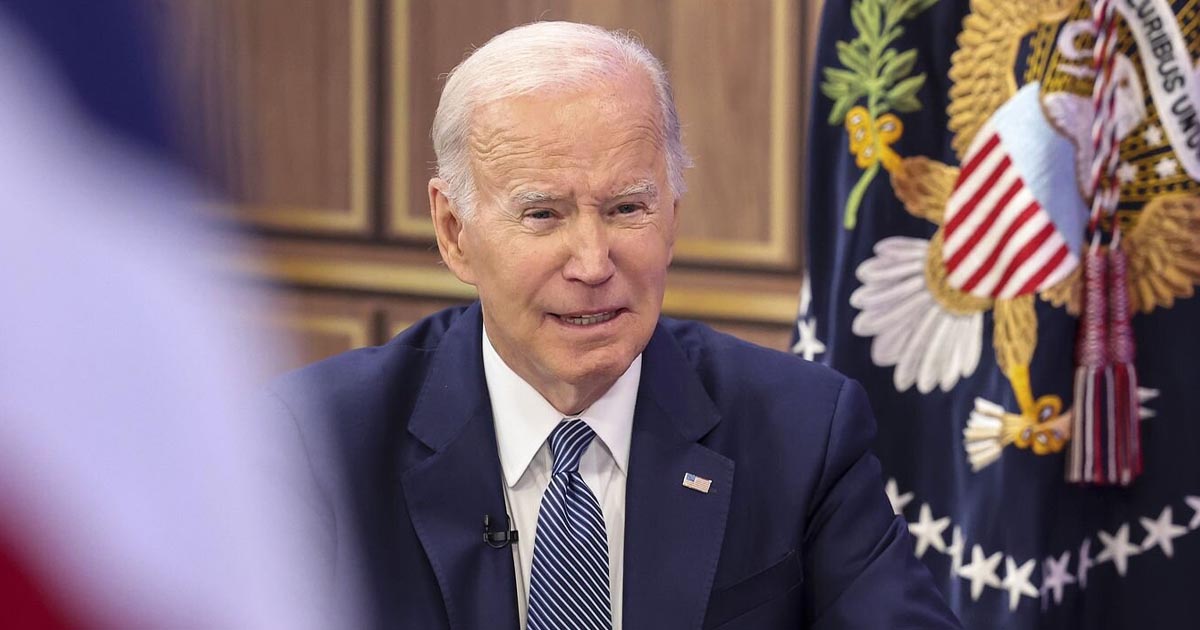 The FBI holds two more informant files on the Biden family's business ventures, triggering the House Oversight Committee on Friday to subpoena two more banks, Rep. Marjorie Taylor Greene (R-GA) exclusively told Breitbart News.
Greene, a member of the House Oversight Committee, said the FBI holds at least two more FD-1023 forms referenced in the FBI informant document reviewed by the Committee Thursday. Greene expects the Committee will work to review those forms next week.
On Thursday the committee viewed an FBI informant file that revealed the alleged existence of two pieces of evidence showing President Joe Biden received $5 million from Ukrainian energy company Burisma, Committee Republicans told reporters.
"He requested it, he and Hunter Biden requested $5 million each," Greene said. "'Pay me $5 million, pay my father $5 million, and we will take care of your problems for you,'" Greene described the alleged request the Bidens made of Burisma.
In 2015, Burisma was under suspicion of money laundering and public corruption. Prosecutor Victor Shokin investigated the case before his termination due to pressure applied by then-Vice President Joe Biden, who threatened to withhold $1 billion in U.S. aid from Ukraine if the Ukrainian government did not fire the prosecutor investigating Burisma.
In exchange for that, the informant file alleges, Joe Biden and Hunter Biden received $5 million each in small sums through separate bank accounts.
Joe Biden bragged about the firing during a 2018 appearance at the Council of Foreign Relations. "I said, 'I'm telling you, you're not getting the billion dollars.' I said, 'You're not getting the billion. I'm going to be leaving here in,' I think it was about six hours," Biden told the audience. "I looked at them and said, 'I'm leaving in six hours. If the prosecutor is not fired, you're not getting the money.' Well, son of a bitch. He got fired."
In connection with Biden's Burisma business deal, Greene told Breitbart News the House Oversight Committee issued two subpoenas Friday to compel information about the Bidens' Ukrainian transactions. Before Friday, the Committee subpoenaed at least four banks — Bank of America, Cathay Bank, JPMorgan Chase, and HSBC USA N.A –and one individual.
"We're giving out subpoenas for two more banks. And this has to do with bank accounts related to Ukraine. So, we're digging deeper into this," she said. "We were hoping to find, you know, actual transactions that relate to this 1023 form."
Greene described Thursday's inspection of the 1023 form. She told Breitbart News she took notes inside the secured area but had to leave the notes inside the secured room per FBI policy. Once she finished reviewing the documents and taking notes, she made a second batch of notes outside the secure area.
"But as soon as I filed my notes, it was really fresh in my mind, because I read it a couple times," she said. "So I made my own notes separately — in a separate room, not in the SCIF, but in a separate room."
"The form references two separate 1023 [forms]," she said, referring to two additional FD-1023 forms mentioned in the FBI informant document.
"It's on white paper, printed paper, eight by 11 normal paper. It looks like just a report," she said.
"The form is written in chronological time," Green continued. "The date of the 1023 that I read yesterday is June 30, 2020. But it tells chronological order, starting in 2015, 2016."
Greene believes the form is credible because the FBI believes the informant is credible. The informant is reportedly a "highly credible" FBI source with a history dating back to the Barack Obama administration.
"The FBI told us [that] they just think he's their best one," she said. "Everything he hands over is true. Everything he hands over is valuable. Everything he hands over is accurate."
In addition, Greene revealed the form indicated Hunter Biden's position on Burisma's board, in which he received about $80,000 per month, were monthly installments of a $5 million total cut owed Hunter Biden in the deal with his father.
"The reason why he was on the board, taking a ridiculous salary, and getting paid these side bribes was literally because his father is the Vice President of the United States. And Hunter and [Joe] Biden have a business partnership, where Hunter goes out —and he does the groundwork — in order for his father to make the decisions and the policy changes for — to get payment."
"He's [Joe Biden] on a telephone call talking about it, he's on video and an interview talking about it, where he literally withheld the U.S. aid from Ukraine and demanded that they fire Victor Shokin," Green said. "And it happened. It happened."
When a reporter questioned Joe Biden Thursday about the alleged $5 million payment, he jokingly responded, "Where's the money?"