Teacher Beaten Unconscious by 270-Pound Student Living Off Donations After Being Put on Unpaid Leave
The Florida teacher who was beaten unconscious by a hulking teen student over a video game said she's now forced to live off donations — and wants no mercy shown for her attacker at his upcoming sentencing.
"Everybody that knows me or knew me [before the attack], knows that I'm a totally different person now," Joan Naydich told Fox 35. "My whole life was just turned upside down."
Then 17 years old and standing at 6 feet 6 inches tall, Brendan Depa assaulted the paraprofessional inside Matanzas High School in February, leaving her with five broken ribs, a severe concussion and hearing loss.
Naydich told the station that she wants Depa sentenced to a maximum of 30 years behind bars for the stomach-churning incident that left her physically and emotionally broken.
Naydich said that her speech has slowed and that she suffers from ongoing cognitive problems.
"Unfortunately, a lot of my injuries that are not visible I'm going to have for the rest of my life," she said.
Compounding her physical ailments, Naydich said she is struggling to get her workers' compensation case resolved and has been all but abandoned by the Flagler County School District since the attack.
Naydich returned to the school under a different title in August but was then placed on an unpaid leave of absence, according to Fox 35.
Without any steady income, she is now relying on donations and assistance from the community to stay afloat.
A GoFundMe account launched after the attack has so far raised roughly $106,000.
Depa, who officials said is autistic, became enraged after a teacher confiscated his Nintendo Switch.
Without warning, he attacked Naydich from behind, chucking her to the floor and raining down kicks and punches to her back and head.
The beating — which left her motionless on the floor — was captured on surveillance cameras and quickly went viral.
Depa pleaded guilty to the attack last month, and Naydich has since refused to help his defense seek a lighter sentence.
Judge Terrence Perkins can hit Depa with a term of anywhere between probation to the maximum of three decades behind bars.
Naydich told Fox 35 that she wants a maximum of 30 years — and is willing to take the stand to help ensure that outcome.
"I want to make sure he is not able to walk the streets freely," she told the station.
Scheduled for January, the proceeding will include testimony for both the prosecution and defense.
Depa's attorneys have highlighted his mental deficits and argued he wasn't competent to stand trial before Perkins rejected the argument before his plea.
Now 18, Depa was initially charged as a juvenile in the case before the raps were upgraded.
The teen had three prior battery arrests before the attack on Naydich.

⬇️ Top Picks for You ⬇️
Senate Democrats Authorize Supreme Court Ethics Subpoenas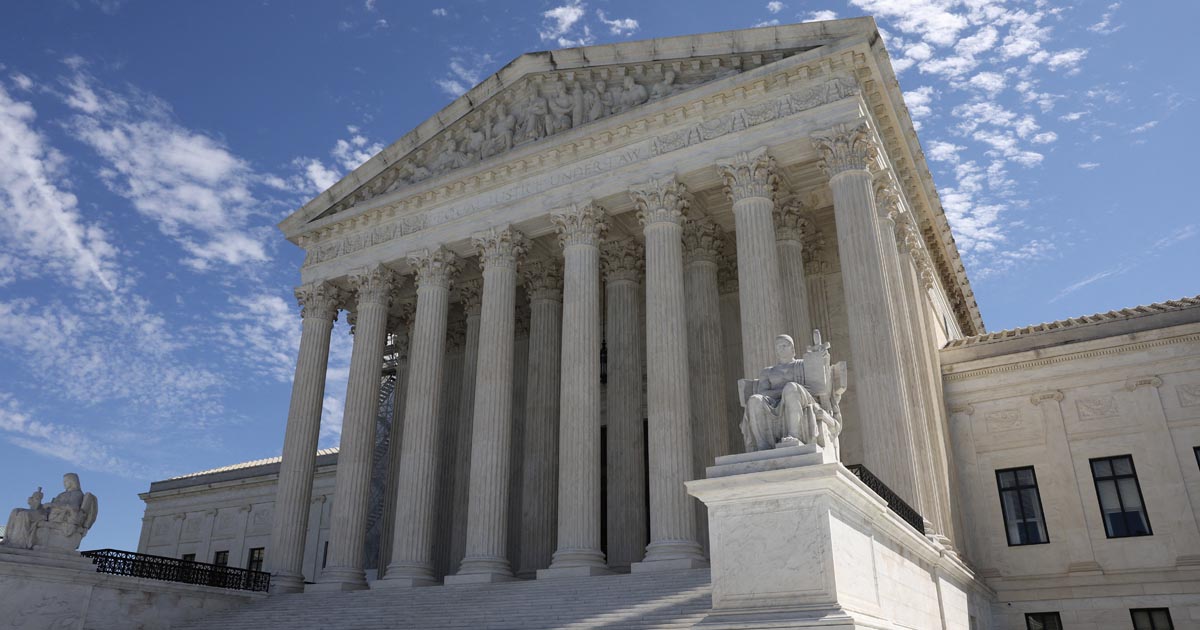 A Democratic-led U.S. Senate panel on Thursday authorized subpoenas to two influential conservatives – Harlan Crow and Leonard Leo – as part of an ethics inquiry spurred by reports of undisclosed largesse directed to some conservative Supreme Court justices.
The Judiciary Committee voted to authorize the subpoenas for Crow, a billionaire Republican donor and benefactor of conservative Justice Clarence Thomas, and Leo, a legal activist who was instrumental in compiling Republican former President Donald Trump's list of potential Supreme Court nominees.
Republican senators walked out of the contentious committee meeting in protest while Democrats cast votes. Some Republicans later questioned the vote's legitimacy, accusing Democrats of violating procedural rules.
"The subpoena clearly wasn't legal," Republican Senator John Kennedy, a committee member, said after the vote.
Senator Dick Durbin, the panel's chairman, said subpoenas were necessary due to the refusal by Crow and Leo for months to voluntarily comply with its previous requests for information. This included itemized lists of all gifts, transportation and lodging provided to any Supreme Court justice.
Durbin also renewed his criticism of a new code of conduct announced by the court on Nov. 13 and promised to continue to pursue the committee's ethics investigation.
"Without an enforcement mechanism, this code of conduct, while a step in a positive direction, cannot restore the public's faith in the court," Durbin said.
Senator Lindsey Graham, the committee's top Republican, told the meeting that Democrats were engaged in a "jihad" against the Supreme Court, whose 6-3 conservative majority has handed major defeats to liberals in recent years on matters including abortion, gun rights and student debt relief.
"When you say you don't want to destroy the Roberts Court, I don't believe you," Graham said, referring to the court under the leadership of conservative Chief Justice John Roberts. "I don't believe a word you're saying."
The committee vote authorized Durbin to issue the subpoenas, which he could do unilaterally, according to a Democratic committee staffer.
If the subpoena recipients fail to comply, Democrats would need 60 votes in the 100-seat Senate to initiate a civil enforcement action, meaning they would need the support of some Republicans. The Democrats also would have the option to make a referral to the U.S. Justice Department, which could choose to pursue criminal contempt proceedings against the subpoena recipients.
Lawyers for Leo and Crow in letters to the committee have criticized the committee's information requests as lacking a proper legal justification. Crow's lawyer had proposed turning over a narrower range of information but Democrats rebuffed that offer, according to the panel's Democratic members.
The news outlet ProPublica reported this year on Thomas's failure to disclose luxury trips and real estate transactions involving Crow, a Texas businessman.
The outlet also reported that Leo helped organize a luxury fishing trip in Alaska attended by conservative Justice Samuel Alito, who failed to disclose taking a private jet provided by billionaire hedge fund manager Paul Singer. Trump chose all three of his appointees to the court from lists of candidates that Leo played a key role in drawing up.
Thomas has said he believed the Crow-funded trips were "personal hospitality" and thus exempt from disclosure requirements, and that his omission of the real estate transaction was inadvertent.
Alito, regarding the flight, said that Singer had "allowed me to occupy what would have otherwise been an unoccupied seat."