Former Theranos CEO Elizabeth Holmes attempted to flee the country after she was found guilty on multiple charges last year, attorneys said Thursday.
The disgraced biotechnology entrepreneur was convicted on four counts of wire fraud in early January 2022 and was sentenced to 11 years in prison in November. Federal prosecutors revealed in a court document responding to a request from Holmes for release pending appeal that she "booked an international flight to Mexico" in January 2022 without scheduling a return trip and only canceled the purchase after the defense counsel was notified.
"The government anticipates Defendant will note in reply that she did not in fact leave the country as scheduled," the document added, "but it is difficult to know with certainty what Defendant would have done had the government not intervened."
The document said that William "Billy" Evans, who married Holmes in 2019, allegedly departed the country "on the scheduled date with a one-way ticket and did not return until approximately six weeks later, returning from a different continent." Officials asserted that Holmes "continues to show no remorse to her victims" and is currently seeking to "loosen the restrictions placed on her region of travel based upon vague references to her partner's work commitments." She was also granted a lenient amount of time to begin her prison sentence because she and Evans, an heir to a sizable hospitality fortune, are expecting their second child.
"Defendant, however, cannot meet the stringent standard for release pending appeal mandated by Congress. There are not two systems of justice, one for the wealthy and one for the poor, there is one criminal justice system in this country. And under that system, the time has come for Elizabeth Holmes to answer for her crimes committed nearly a decade ago," the document continued.
Holmes deceived investors into believing that her company's portable blood analyzer could conduct comprehensive medical tests with mere drops of blood. Her collapsed empire once secured a $9 billion valuation, and she was previously touted by Forbes as the world's youngest self-made female billionaire.
The Stanford University dropout managed to attract several prominent political and business leaders to back her firm, including former Secretary of State George Shultz and former Defense Secretary James Mattis. She also had close ties to the Clinton family and hosted a fundraiser for Democratic presidential nominee Hillary Clinton in 2016.
Production delays in Theranos machines led the company to secretly use traditional blood testing machines manufactured by Siemens and other established firms to complete tests for their partners. In the absence of a functioning device, Holmes still convinced board members, prospective investors, and journalists that her company's product had been finished.
Ramesh "Sunny" Balwani, the former business and romantic partner of Holmes, has been sentenced to nearly 13 years in prison. Holmes tried to blame Balwani for abuse during her trial, even though text messages between the pair showed a meaningful relationship despite Balwani's reputation for treating employees poorly.

⬇️ Top Picks for You ⬇️
Biden Dog Bites Another Secret Service Agent; 11th Incident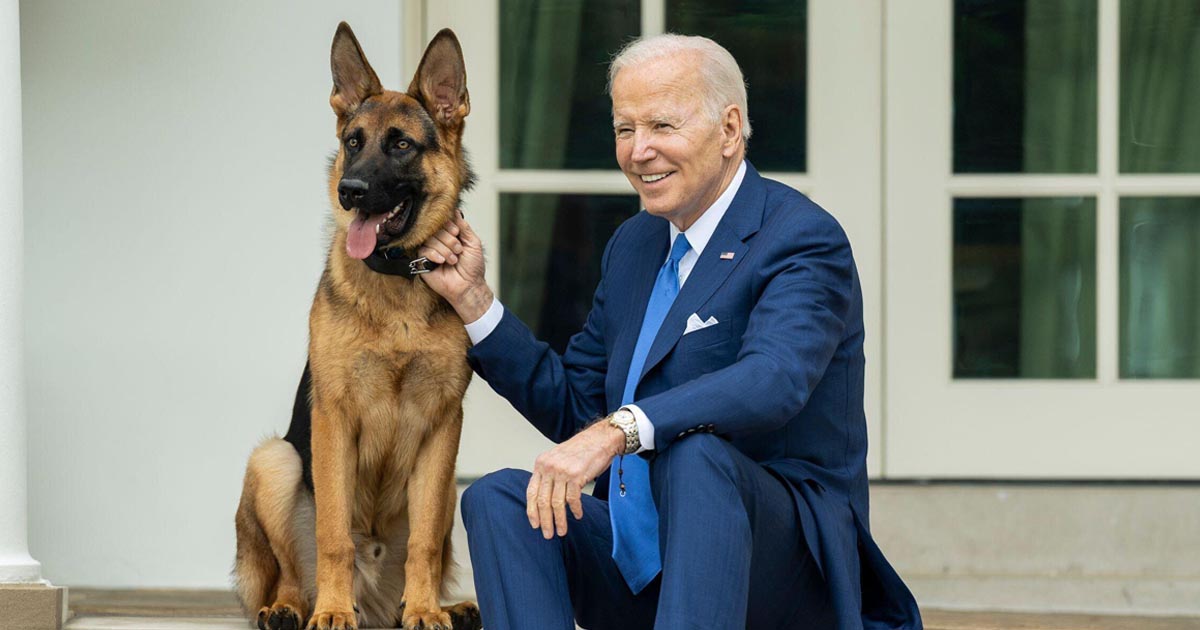 President Joe Biden's younger dog, Commander, bit another US Secret Service agent at the White House Monday evening, CNN has learned, the 11th known biting incident involving the 2-year-old German Shepherd.
"Yesterday around 8 p.m., a Secret Service Uniformed Division police officer came in contact with a First Family pet and was bitten. The officer was treated by medical personnel on complex," USSS chief of communications Anthony Guglielmi told CNN in a statement.
The injured officer spoke with Secret Service Uniformed Division Chief Alfonso M. Dyson Sr. on Tuesday and is doing OK, Guglielmi said.
Commander has been involved in at least 11 biting incidents at the White House and in Delaware, according to CNN reporting and US Secret Service email correspondence, including a November 2022 incident where an officer was hospitalized after the dog clamped down on their arms and thighs.
White House officials said in July that the Bidens were working through new training and leashing protocols for the family pet following the incidents.
Asked by CNN whether the new training had taken place or if any further action would be sought, Elizabeth Alexander, communications director for the first lady, said in a statement that "the First Family continues to work on ways to help Commander handle the often unpredictable nature of the White House grounds."
"The President and First Lady are incredibly grateful to the Secret Service and Executive Residence staff for all they do to keep them, their family, and the country safe," she continued.
Another of Biden's dogs, Major, was involved in biting incidents at the White House. The German Shepherd later moved out of the White House, and Commander arrived at the White House in 2021.
The July email correspondence, obtained through Freedom of Information Act requests by the conservative group Judicial Watch, reflected 10 incidents.
In one incident in October, first lady Dr. Jill Biden "couldn't regain control" of the dog as it charged a member of Secret Service staff.
"I believe it's only a matter of time before an agent/officer is attacked or bit," the staff member warned in an email.
While Secret Service agents are not responsible for the handling of the first family's pets, they can come into frequent contact with the animals.
"This isn't a Secret Service thing. This is a this is a workplace safety issue," CNN contributor and former USSS agent Jonathan Wackrow told CNN.
"There's uniqueness here where it's the residence of the president of the United States, but it's also the workplace for hundreds, thousands of people. And you can't bring a hazard into the workplace. And that's what is essentially happening with this dog. One time you can say it's an accident, but now multiple incidents, it's a serious issue," he added.
Wackrow called it a "significant hazard" for agents on duty at the White House residence.
"I'm sure that the Bidens love the dog. I'm sure that it's a member of the family like every dog is, but you're creating a significant hazard to those who support you – support the office of the president," he said.