A filing in Delaware state court by Dominion Voting Systems as part of the company's blockbuster lawsuit against Fox News and its parent company contains never-before-revealed vignettes from inside the network in the days that followed the 2020 election.
Text messages, emails and testimony contained in the filing show the outlet's top executives and hosts casting doubt on former President Trump's claims of a stolen election, and worrying about how fact-checking those assertions on the air might be received by the conservative media outlet's massive audience.
Dominion is suing Fox for defamation, seeking $1.6 billion in damages, alleging the network knowingly aired false information about its software based on competitive and political pressure.
Fox has argued in legal filings and public statements it was simply covering Trump's allegations about voter fraud as any news organization would, and is accusing Dominion's lawyers of "cherry picking quotes" from its employees in this week's filing to build a stronger case.
"There will be a lot of noise and confusion generated by Dominion and their opportunistic private equity owners, but the core of this case remains about freedom of the press and freedom of speech, which are fundamental rights afforded by the Constitution and protected by New York Times v. Sullivan," the network said in a statement this week.
Here are the most explosive revelations contained in Dominion's filing:
Leading hosts called foul on Powell, Giuliani claims
The filing includes a number of text messages and emails between Fox's top talent showing them insulting pro-Trump lawyer Sidney Powell, who made many of the on-air claims at the center of the suit.
"Sidney Powell is lying by the way. I caught her. It's insane," Tucker Carlson wrote to fellow prime-time host Laura Ingraham on Nov. 18, according to the filing.
"Sidney is a complete nut. No one will work with her. Ditto with Rudy," Ingraham purportedly responded, apparently referring to Trump attorney Rudy Giuliani.
Both Powell and Giuliani publicly promoted claims that Dominion shifted vote counts to steal the election from Trump.
Carlson at one point allegedly confronted Powell directly about her claims, saying, "You keep telling our viewers that millions of votes were changed by the software. I hope you will prove that very soon. You've convinced them that Trump will win. If you don't have conclusive evidence of fraud at that scale, it's a cruel and reckless thing to keep saying."
Carlson and Hannity talked about getting Fox reporters fired for fact checking Trump
The filing alleges Carlson and Sean Hannity floated the idea of pressuring network leaders to fire Fox White House correspondent Jacqui Heinrich after she fact checked a tweet from Trump promoting some of the Dominion claims.
The filing says Carlson told Hannity, "Please get her fired. Seriously….What the fuck? I'm actually shocked…It needs to stop immediately, like tonight. It's measurably hurting the company. The stock price is down. Not a joke."
Hannity then told Carlson, "I'm 3 strikes. Wallace shit debate[.] Election night a disaster[.] Now this BS? Nope. Not gonna fly. Did I mention Cavuto?"
The two hosts weren't the only ones taking issue with reporters' fact checking, Dominion alleges.
After White House correspondent Kristin Fisher fact checked claims that Powell and Giuliani made at a Nov. 19, 2020, press conference, Dominion claims that Fox's executives "were not pleased."
Washington Bureau Chief Bryan Boughton allegedly called Fisher and told her that she needed to do a better job of "respecting our audience."
Fox leadership worried about getting flanked to the right
As Trump grew increasingly critical of Fox in the weeks leading up to and after the election, Dominion alleges that some at the network became concerned about the brief ascendance of Newsmax.
Dominion alleges Carlson texted a producer on his weeknight prime-time show: "Do the executives understand how much credibility and trust we've lost with our audience? We're playing with fire, for real….an alternative like newsmax could be devastating to us."
In an exchange among executives one week after the election, Lauren Petterson, the president of Fox Business Network, purportedly wrote of Newsmax, "they definitely have a strategy across all shows to try to target and steal our viewers."
Dominion further alleged that Jay Wallace, the president of Fox News Channel, at one point wrote, "The Newsmax surge is a bit troubling—truly is an alternative universe when you watch, but it can't be ignored."
Murdoch dismissed Trump's election claims
When Rupert Murdoch watched Rudy Giuliani and Sidney Powell make claims of electoral fraud on Nov. 19, 2020, he told Fox News Media CEO Suzanne Scott: "Terrible stuff damaging everybody, I fear," according to the filing.
On Jan. 5, 2021, a day before the attack on the U.S. Capitol, Murdoch wrote to Scott saying "It's been suggested our prime time three should independently or together say something like 'the election is over and Joe Biden won,'" and that such a statement "would go a long way to stop the Trump myth that the election stolen."
Since the 2020 election, Murdoch has publicly distanced himself from Trump and the network has grown increasingly critical of the former president in some of its programming, favoring other leading Republican candidates.
Murdoch separately told Fox News leadership that Guiliani was to be taken "with a very large grain of salt," and bemoaned the fact the former New York City mayor was advising Trump in the post-election period, the filing shows.
Fox prepping First Amendment defense in court, questions Dominion's motives
Dominion's case against Fox hinges on its ability to prove that the network acted with "actual malice," or reckless disregard for the truth, a legal precedent that has been a high bar to clear for parties suing media companies and other publishers in recent years.
Fox has for months argued it was doing its journalistic duty covering the claims of electoral fraud coming from Trump and his team, and in a filing of its own this week said it "fulfilled its commitment to inform fully and comment fairly" on Trump's claims.
"Some hosts viewed the president's claims skeptically; others viewed them hopefully," Fox's filing reads. "All recognized them as profoundly newsworthy."
Fox last summer hired Dan Webb, a veteran defense attorney and high-profile lawyer, as part of its legal team defending itself.
The spokesperson for the outlet said this week Dominion's filing "takes an extreme and unsupported view of defamation law and rests on an accounting of the facts that has no basis in the record."
The company has separately argued Dominion has inflated its valuation in pursuit of the $1.6 billion in damages it is seeking from Fox Corp.
"Dominion could not possibly suffer damages in that amount," Fox's filing reads. "Let alone suffer such damages because of a single press outlet's coverage of a story that was reported by media throughout the world."

⬇️ Top Picks for You ⬇️
Trump Suggests Manhattan DA Bragg 'Dropped' Case Against Him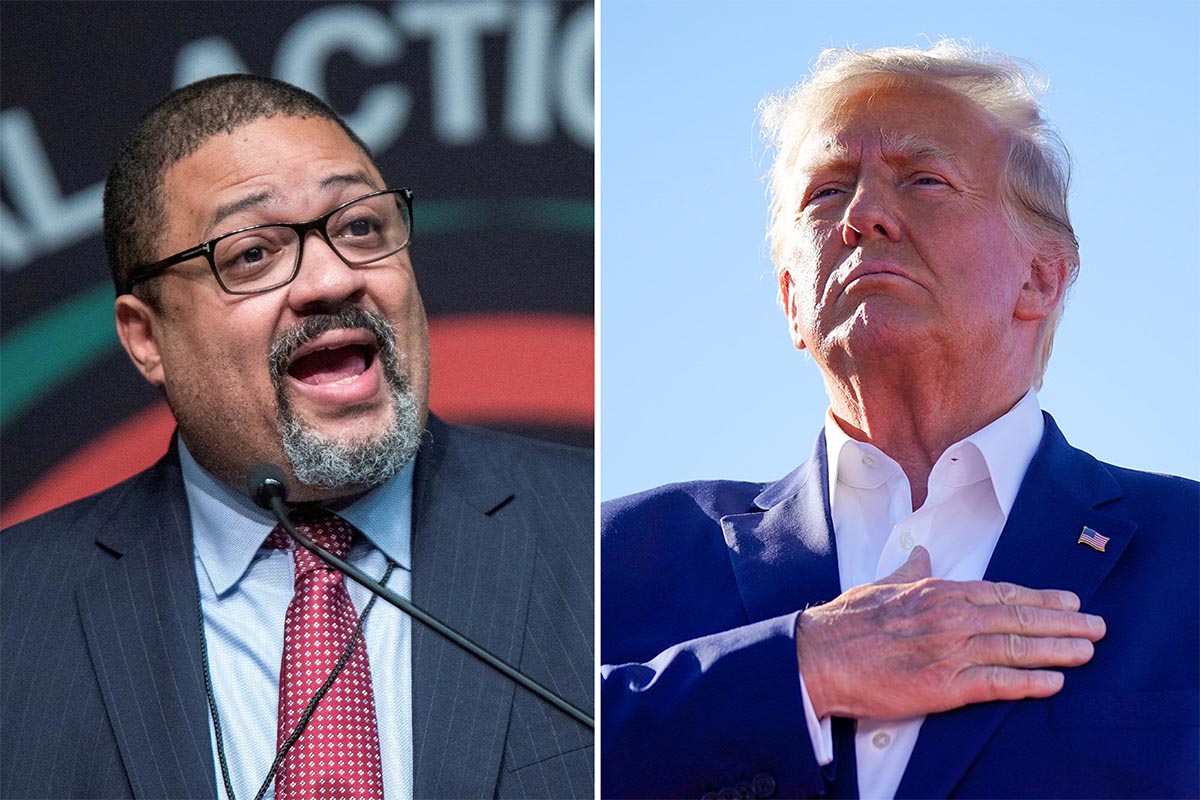 Former President Donald Trump is now suggesting Manhattan District Attorney Alvin Bragg may have dropped his case against him, about a week after he claimed he would be arrested.
After a rally in Waco, Texas, on Saturday, Trump told reporters on his plane, "I think they've already dropped the case … they have absolutely nothing." Trump did not provide evidence for his assertion Saturday.
"It's a fake case. Some fake cases, they have absolutely nothing," the former president said. Trump also reiterated his criticism of Michael Cohen, a former Trump lawyer who has testified against him in the Manhattan grand jury case and previously served time in federal prison on tax fraud and other charges.
Trump also denied mainstream media reports that suggested he was trying to incite violence with his Truth Social posts that criticized Bragg's investigation: "No, I don't like violence and I'm not for violence. But a lot of people are upset."
On Truth Social, the former president made a similar statement regarding his belief Bragg's case is "DEAD." He wrote that the "Witch Hunt against me is DEAD, no evidence at all, & it has been conclusively proven that I did nothing wrong." He dismissed Cohen as a "disbarred lawyer & convicted Felon."
Last week, an attorney in Trump's circle, Robert Costello, told media outlets that he testified before the grand jury and sought to denigrate Cohen's testimony against the 45th president in the investigation, which reportedly is connected to so-called hush money payments that were given to adult performer Stormy Daniels during the 2016 presidential campaign. A lawyer for Cohen, when reached for comment, declined to issue a statement, although Cohen told MSNBC last week that Costello never represented him and disputed his testimony.
Bragg's has not returned a request for comment, and The Epoch Times cannot verify the authenticity of Trump's claims. Previous Epoch Times requests for comment from the DA's office have gone unanswered.
Over the past week, Bragg's office has issued one public statement on the case, and that came in response to a House Republican letter seeking testimony and information about the DA's case or whether his office would arrest Trump. A letter sent by his general counsel said that it was Trump who created a "false expectation" he would be indicted last week, although he provided no other details.
Responding to the House GOP's letter, Bragg's counsel wrote that it "only came after Donald Trump created a false expectation that he would be arrested the next day, and his lawyers reportedly urged you to intervene. Neither fact is a legitimate basis for congressional inquiry."
During the Waco rally, Trump declared that his "enemies are desperate to stop us" and that "our opponents have done everything they can to crush our spirit and to break our will," and that the Manhattan district attorney was investigating him "for something that is not a crime, not a misdemeanor, not an affair."
He added: "But they failed. They've only made us stronger. And 2024 is the final battle, it's going to be the big one. You put me back in the White House, their reign will be over and America will be a free nation once again."
Trump did not make any direct references in his speech to Waco's history, telling the crowd of thousands that he told Lt. Gov Dan Patrick he wanted to hold his rally in a place with overwhelming support, not "one of those 50-50 areas," and said he told Texas officials, "Let's go right into the heart of it."
At several points, Trump criticized Florida Gov. Ron DeSantis, who, despite not announcing it, has long been expected to run for president in 2024 and is seen as Trump's strongest potential challenger for the GOP nomination. Trump called his onetime ally disloyal and said he was "dropping like a rock" in the polls.
In addition to the Manhattan case, Trump is also facing an investigation in Georgia as well as federal investigations into his handling of allegedly classified documents and possible obstruction, as well as statements he made on Jan. 6, 2021. The former president has denied wrongdoing in those instances.