Former President Donald Trump topped the Conservative Political Action Conference (CPAC) straw poll for the 2024 GOP nomination by a wide margin at the conservative conference Saturday.
Trump won 62% support in the poll, which was announced shortly before he was scheduled to speak to the crowd gathered at the Gaylord in Fort Washington, Maryland.
Florida Gov. Ron DeSantis came in as second choice with 20% support. The third-place pick at 5% support was long-shot GOP candidate Perry Johnson, a businessman who attempted to run for governor in Michigan but was blocked from participating in the Republican primary.
Kari Lake, the Republican Arizona gubernatorial nominee in 2022, received the most support for vice presidential candidate with 20%. DeSantis received 14% support for the 2024 vice presidential nominee in the CPAC poll. Over 2,000 attendees completed the poll, organizers said.
Trump easily won the 2024 GOP presidential nomination straw polls at major CPAC gatherings in Orlando, Florida and Dallas, Texas last year. The former president, who launched his 2024 bid last November and who remains the most popular and influential politician in the GOP more than two years after leaving the White House, captured 69% of ballots cast in the anonymous online straw poll last August in Dallas and 59% in Orlando last February.
The former president's strong performances in CPAC's unscientific survey comes as no surprise. The conference, long the largest and most influential gathering of conservative leaders and activists, has become a Trumpfest since his 2016 presidential election victory.
DeSantis was a distant second in the Dallas straw poll, at 24%, and grabbed 28% support in Orlando. Everyone else in the actual and potential field of 2024 GOP presidential candidates were in the low single digits or failed to crack one percent.
DeSantis is widely expected by political pundits to launch a Republican White House run later this year even though he currently remains on the 2024 sidelines. DeSantis last year routinely dismissed talk of a 2024 White House run, but he's dropped plenty of hints of a possible presidential bid since his 19-point gubernatorial re-election victory last November. Sources in DeSantis' wider orbit say any presidential campaign launch would come in the late spring or early summer, after the end of Florida's current legislative session.
DeSantis, who addressed the CPAC crowd last February in Orlando, didn't speak at this year's confab. Instead, the Florida governor on Thursday night headlined the first evening of a three-day conference in Palm Beach, Florida hosted by the politically active fiscal conservative group the Club for Growth, which drew roughly 120 of the top donors in the GOP. On Friday DeSantis was at political and donor events in Texas before heading to California over the weekend.
Trump, who headlines Saturday's final day of CPAC, wasn't invited to the Club for Growth donor retreat. Two other declared candidates – former ambassador and former South Carolina Gov. Nikki Haley and entrepreneur and author and conservative political commentator Vivek Ramaswamy spoke at CPAC and at the donor retreat in Palm Beach. So did conservative firebrand Sen. Ted Cruz of Texas, who was runner up to Trump in the 2016 Republican presidential nomination race and who's mulled a 2024 White House run but who's currently concentrating on his Senate re-election next year.
Among the other likely 2024 GOP presidential hopefuls, former Secretary of State Mike Pompeo addressed the crowed at CPAC but didn't attend the donor retreat. And former Vice President Mike Pence and New Hampshire Gov. Chris Sununu weren't at CPAC but spoke at the Club for Growth retreat on Friday. Sen. Tim Scott of South Carolina, who's also making moves towards a likely White House run, is the featured speaker in Palm Beach on Saturday night.

⬇️ Top Picks for You ⬇️
Senate Democrats Authorize Supreme Court Ethics Subpoenas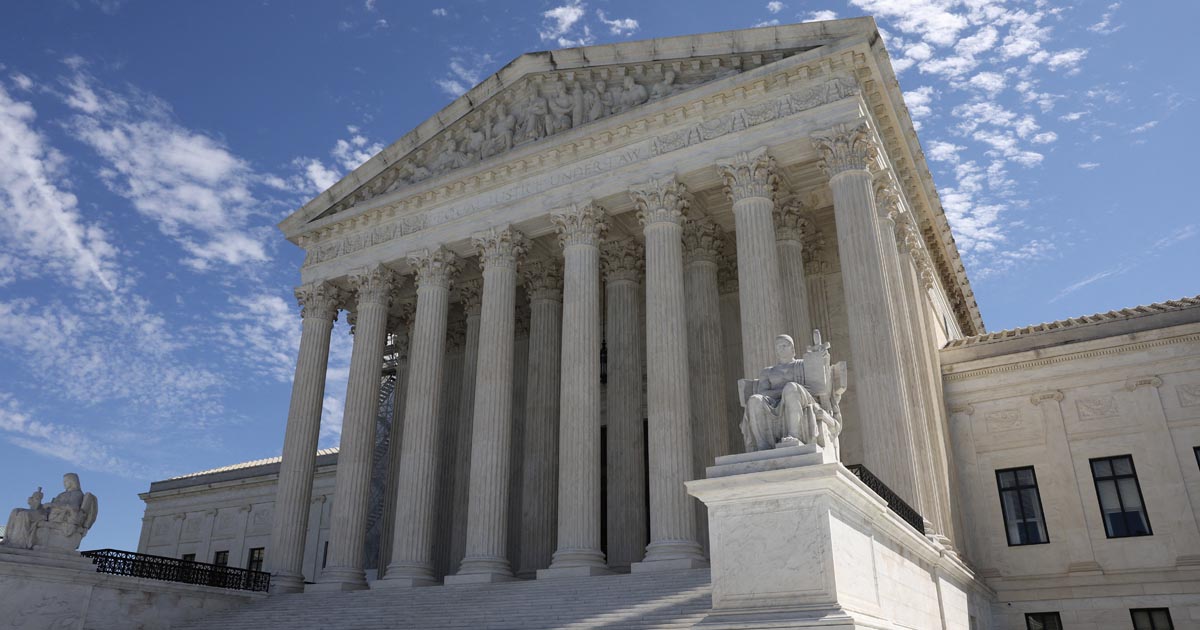 A Democratic-led U.S. Senate panel on Thursday authorized subpoenas to two influential conservatives – Harlan Crow and Leonard Leo – as part of an ethics inquiry spurred by reports of undisclosed largesse directed to some conservative Supreme Court justices.
The Judiciary Committee voted to authorize the subpoenas for Crow, a billionaire Republican donor and benefactor of conservative Justice Clarence Thomas, and Leo, a legal activist who was instrumental in compiling Republican former President Donald Trump's list of potential Supreme Court nominees.
Republican senators walked out of the contentious committee meeting in protest while Democrats cast votes. Some Republicans later questioned the vote's legitimacy, accusing Democrats of violating procedural rules.
"The subpoena clearly wasn't legal," Republican Senator John Kennedy, a committee member, said after the vote.
Senator Dick Durbin, the panel's chairman, said subpoenas were necessary due to the refusal by Crow and Leo for months to voluntarily comply with its previous requests for information. This included itemized lists of all gifts, transportation and lodging provided to any Supreme Court justice.
Durbin also renewed his criticism of a new code of conduct announced by the court on Nov. 13 and promised to continue to pursue the committee's ethics investigation.
"Without an enforcement mechanism, this code of conduct, while a step in a positive direction, cannot restore the public's faith in the court," Durbin said.
Senator Lindsey Graham, the committee's top Republican, told the meeting that Democrats were engaged in a "jihad" against the Supreme Court, whose 6-3 conservative majority has handed major defeats to liberals in recent years on matters including abortion, gun rights and student debt relief.
"When you say you don't want to destroy the Roberts Court, I don't believe you," Graham said, referring to the court under the leadership of conservative Chief Justice John Roberts. "I don't believe a word you're saying."
The committee vote authorized Durbin to issue the subpoenas, which he could do unilaterally, according to a Democratic committee staffer.
If the subpoena recipients fail to comply, Democrats would need 60 votes in the 100-seat Senate to initiate a civil enforcement action, meaning they would need the support of some Republicans. The Democrats also would have the option to make a referral to the U.S. Justice Department, which could choose to pursue criminal contempt proceedings against the subpoena recipients.
Lawyers for Leo and Crow in letters to the committee have criticized the committee's information requests as lacking a proper legal justification. Crow's lawyer had proposed turning over a narrower range of information but Democrats rebuffed that offer, according to the panel's Democratic members.
The news outlet ProPublica reported this year on Thomas's failure to disclose luxury trips and real estate transactions involving Crow, a Texas businessman.
The outlet also reported that Leo helped organize a luxury fishing trip in Alaska attended by conservative Justice Samuel Alito, who failed to disclose taking a private jet provided by billionaire hedge fund manager Paul Singer. Trump chose all three of his appointees to the court from lists of candidates that Leo played a key role in drawing up.
Thomas has said he believed the Crow-funded trips were "personal hospitality" and thus exempt from disclosure requirements, and that his omission of the real estate transaction was inadvertent.
Alito, regarding the flight, said that Singer had "allowed me to occupy what would have otherwise been an unoccupied seat."