Former President Donald Trump is preparing to leave the exclusive relationship with his own social media platform Truth Social as part of an eventual return to mainstream sites like Twitter and Facebook, according to a report.
Trump, who is gearing up to campaign for the Republican nomination for president in 2024, has been telling confidantes he is eagerly anticipating the expiration of a "social media exclusivity term" with Truth Social, the app founded by his company Trump Media & Technology Group (TMTG).
The exclusivity term requires Trump to "first channel any and all social media communications" to his Truth Social account six hours before posting the same content to other platforms, according to filings with the Securities and Exchange Commission.
Nonetheless, the exclusivity deal exempts posts the content of which "specifically relates to political messaging, political fundraising or get-out-the-vote efforts."
But Trump has been telling those close to him for months that he has no appetite to renew the exclusivity clause once it expires in June, according to Rolling Stone.
"There's not going to be a need for that," Trump reportedly told an associate when asked about his contractual obligation to Truth Social.
Another associate told Rolling Stone: "He said there's an expiration date and that he didn't want to make commitments."
As per the terms of the exclusivity contract, Trump must give notice in order to avoid an automatic renewal of the clause for a period of six months.
Even if the exclusivity contract sunsets, Trump will still be "required to post contemporaneously to Truth Social," according to the filing.
Publicly, Trump has said he is sticking with Truth Social — despite the fact that Twitter's new boss, Elon Musk, lifted the ban on the former president that was put into effect following the events of Jan. 6, 2021, protest at the US Capitol.
Devin Nunes, the former Republican lawmaker who became CEO of TMGT, recently told Newsmax that Trump "has no interest in going back to Twitter."
But one person who spoke to Trump told Rolling Stone: "There is no way [Nunes' statement] is true."
Last week, NBC News reported that Trump was plotting his return to both Twitter and Facebook.
Lawyers for Trump's campaign sent a letter to executives at Facebook's parent company, Meta, urging them to reinstate Trump's account.

⬇️ Top Picks for You ⬇️
Biden Dog Bites Another Secret Service Agent; 11th Incident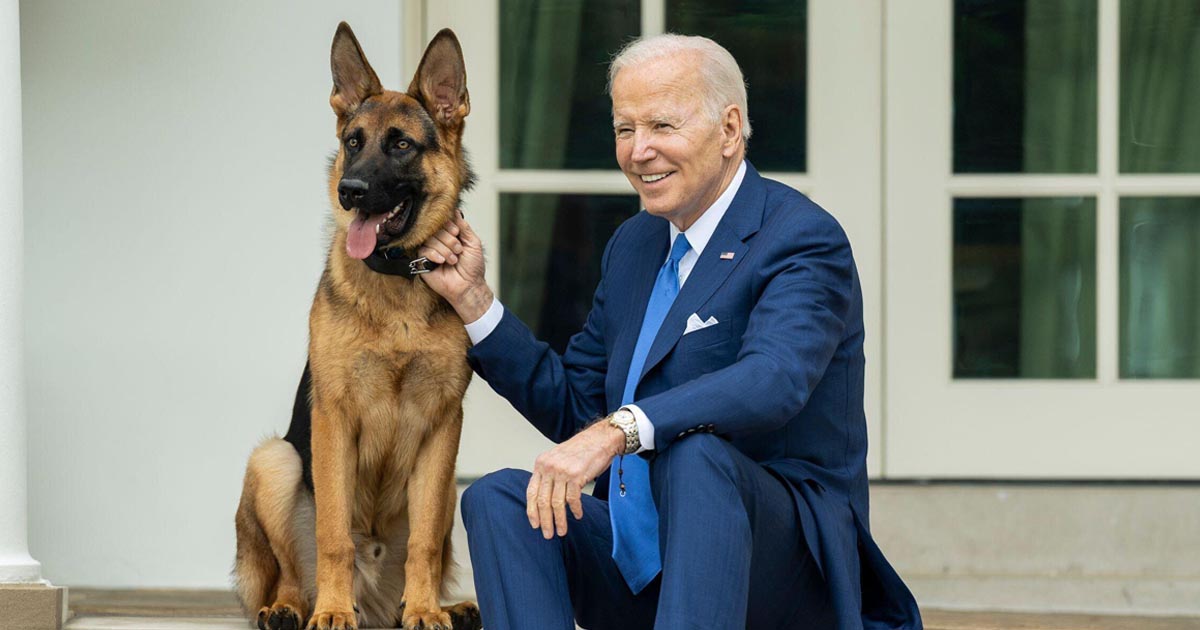 President Joe Biden's younger dog, Commander, bit another US Secret Service agent at the White House Monday evening, CNN has learned, the 11th known biting incident involving the 2-year-old German Shepherd.
"Yesterday around 8 p.m., a Secret Service Uniformed Division police officer came in contact with a First Family pet and was bitten. The officer was treated by medical personnel on complex," USSS chief of communications Anthony Guglielmi told CNN in a statement.
The injured officer spoke with Secret Service Uniformed Division Chief Alfonso M. Dyson Sr. on Tuesday and is doing OK, Guglielmi said.
Commander has been involved in at least 11 biting incidents at the White House and in Delaware, according to CNN reporting and US Secret Service email correspondence, including a November 2022 incident where an officer was hospitalized after the dog clamped down on their arms and thighs.
White House officials said in July that the Bidens were working through new training and leashing protocols for the family pet following the incidents.
Asked by CNN whether the new training had taken place or if any further action would be sought, Elizabeth Alexander, communications director for the first lady, said in a statement that "the First Family continues to work on ways to help Commander handle the often unpredictable nature of the White House grounds."
"The President and First Lady are incredibly grateful to the Secret Service and Executive Residence staff for all they do to keep them, their family, and the country safe," she continued.
Another of Biden's dogs, Major, was involved in biting incidents at the White House. The German Shepherd later moved out of the White House, and Commander arrived at the White House in 2021.
The July email correspondence, obtained through Freedom of Information Act requests by the conservative group Judicial Watch, reflected 10 incidents.
In one incident in October, first lady Dr. Jill Biden "couldn't regain control" of the dog as it charged a member of Secret Service staff.
"I believe it's only a matter of time before an agent/officer is attacked or bit," the staff member warned in an email.
While Secret Service agents are not responsible for the handling of the first family's pets, they can come into frequent contact with the animals.
"This isn't a Secret Service thing. This is a this is a workplace safety issue," CNN contributor and former USSS agent Jonathan Wackrow told CNN.
"There's uniqueness here where it's the residence of the president of the United States, but it's also the workplace for hundreds, thousands of people. And you can't bring a hazard into the workplace. And that's what is essentially happening with this dog. One time you can say it's an accident, but now multiple incidents, it's a serious issue," he added.
Wackrow called it a "significant hazard" for agents on duty at the White House residence.
"I'm sure that the Bidens love the dog. I'm sure that it's a member of the family like every dog is, but you're creating a significant hazard to those who support you – support the office of the president," he said.