Former President Trump and a number of his top national security and defense officials refuted Biden administration officials' claims that Chinese surveillance balloons briefly transited the continental United States during the Trump administration, saying it "never happened."
A defense official on Saturday said Chinese spy balloons briefly traveled over the United States at least three times during the last administration.
But Trump and his officials said that did not occur and criticized the Biden administration for spreading disinformation.
"This never happened. It would have never happened," Trump told Fox News Digital on Sunday morning, adding that Beijing "respected us greatly" under his leadership.
"It never happened with us under the Trump administration and if it did, we would have shot it down immediately," Trump said. "It's disinformation."
Trump said the Biden administration is spreading this because "they look so bad, as usual."
"They are incompetent," he said.
Former Trump White House national security adviser John Bolton told Fox News Digital that he never heard of anything like this under his tenure.
"I don't know of any balloon flights by any power over the United States during my tenure, and I'd never heard of any of that occurring before I joined in 2018," Bolton said. "I haven't heard of anything that occurred after I left either."
Bolton said that if the Biden administration has "specific examples, they need to tell Congress."
He added: "I can say with 100% certainty not during my tenure."
Robert O'Brien, wh served as White House national security adviser from 2019 to 2021, told Fox News Digital that he had no knowledge of anything like this occurring.
"Unequivocally, I have never been briefed on the issue," O'Brien said, telling Fox News Digital that his team, which included Matt Pottinger, who served as deputy national security adviser, and Allison Hooker, who served as senior adviser to Asia, also were not briefed on these activities.
Former acting Director of National Intelligence Ric Grenell, who led the intelligence community at the onset of COVID, told Fox News Digital that he did "one of the biggest intelligence deep dives on China, their spying and the origins of COVID" during his tenure.
"It never came up," he said. "If a balloon had come up, we would have known. Someone in the intelligence community would have known, and it would have bubbled up to me to brief the president."
And former Director of National Intelligence John Ratcliffe, who lead ODNI after Grenell and through the end of the Trump administration, also refuted the claim.
"It's not true. I can refute it," Ratcliffe said on "Sunday Morning Futures." "The American people can refute it for themselves. Do you remember during the Trump administration, when photographers on the ground and commercial airline pilots were talking about a spy balloon over the United States that people could look up and see, even with the naked eye, and that a media that hated Donald Trump wasn't reporting?"
He added: "I don't remember that either, because it didn't happen."
Former Deputy Assistant Secretary of Defense for East Asia Heino Klinck told Fox News Digital that he also was unaware.
"I can't rule out that things occurred that I was unaware of, but I do think something like this, I would have been aware of," Klinck said.
Former Trump Defense Secretary Mark Esper also said he was never told about Chinese surveillance balloons above the United States during his time at the Pentagon.
"I don't ever recall somebody coming into my office or reading anything that the Chinese had a surveillance balloon above the United States," Esper said during an appearance on CNN. "I would remember that for sure."
And former acting Defense Secretary Chris Miller, who had previously served as director of the National Counterterrorism Center, also told Fox News he never had heard of a Chinese spy balloon while he was in government."
"Never heard a whisper and I have to think if anything like that happened that would have been a huge issue," Miller told Fox News Digital. "No. Absolutely never heard of anything like that while I was in government or at the Pentagon."
It is unclear, at this point, if these activities did take place, and if it was military leadership that chose not to brief civilian leadership on the matter.
The balloon was shot down on Saturday off the coast of South Carolina, after traveling for days over the continental United States.
Senior defense officials said Saturday was the first time the U.S. had the chance to shoot down the balloon over water. Officials could have shot the balloon down over Montana and northern U.S. states, but out of an abundance of caution, chose to wait until it was transiting over water to prevent any risk to civilians or civilian property.

⬇️ Top Picks for You ⬇️
Trump Suggests Manhattan DA Bragg 'Dropped' Case Against Him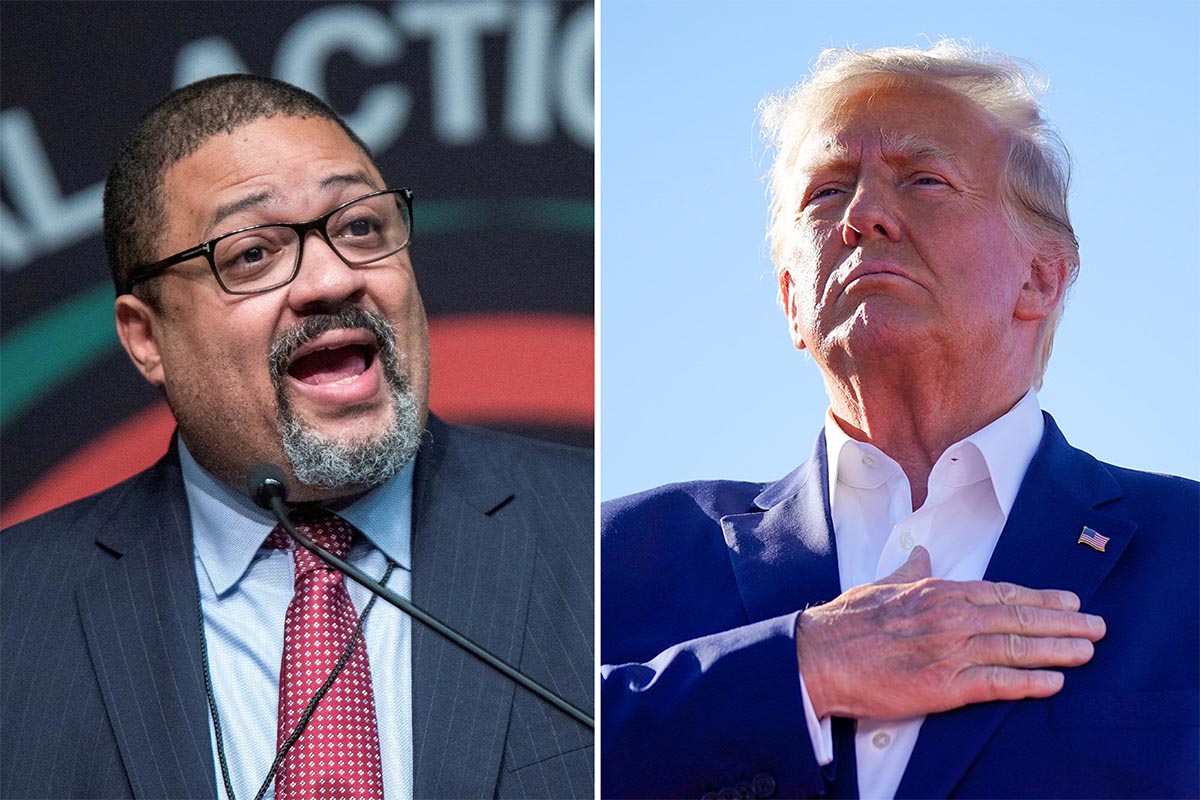 Former President Donald Trump is now suggesting Manhattan District Attorney Alvin Bragg may have dropped his case against him, about a week after he claimed he would be arrested.
After a rally in Waco, Texas, on Saturday, Trump told reporters on his plane, "I think they've already dropped the case … they have absolutely nothing." Trump did not provide evidence for his assertion Saturday.
"It's a fake case. Some fake cases, they have absolutely nothing," the former president said. Trump also reiterated his criticism of Michael Cohen, a former Trump lawyer who has testified against him in the Manhattan grand jury case and previously served time in federal prison on tax fraud and other charges.
Trump also denied mainstream media reports that suggested he was trying to incite violence with his Truth Social posts that criticized Bragg's investigation: "No, I don't like violence and I'm not for violence. But a lot of people are upset."
On Truth Social, the former president made a similar statement regarding his belief Bragg's case is "DEAD." He wrote that the "Witch Hunt against me is DEAD, no evidence at all, & it has been conclusively proven that I did nothing wrong." He dismissed Cohen as a "disbarred lawyer & convicted Felon."
Last week, an attorney in Trump's circle, Robert Costello, told media outlets that he testified before the grand jury and sought to denigrate Cohen's testimony against the 45th president in the investigation, which reportedly is connected to so-called hush money payments that were given to adult performer Stormy Daniels during the 2016 presidential campaign. A lawyer for Cohen, when reached for comment, declined to issue a statement, although Cohen told MSNBC last week that Costello never represented him and disputed his testimony.
Bragg's has not returned a request for comment, and The Epoch Times cannot verify the authenticity of Trump's claims. Previous Epoch Times requests for comment from the DA's office have gone unanswered.
Over the past week, Bragg's office has issued one public statement on the case, and that came in response to a House Republican letter seeking testimony and information about the DA's case or whether his office would arrest Trump. A letter sent by his general counsel said that it was Trump who created a "false expectation" he would be indicted last week, although he provided no other details.
Responding to the House GOP's letter, Bragg's counsel wrote that it "only came after Donald Trump created a false expectation that he would be arrested the next day, and his lawyers reportedly urged you to intervene. Neither fact is a legitimate basis for congressional inquiry."
During the Waco rally, Trump declared that his "enemies are desperate to stop us" and that "our opponents have done everything they can to crush our spirit and to break our will," and that the Manhattan district attorney was investigating him "for something that is not a crime, not a misdemeanor, not an affair."
He added: "But they failed. They've only made us stronger. And 2024 is the final battle, it's going to be the big one. You put me back in the White House, their reign will be over and America will be a free nation once again."
Trump did not make any direct references in his speech to Waco's history, telling the crowd of thousands that he told Lt. Gov Dan Patrick he wanted to hold his rally in a place with overwhelming support, not "one of those 50-50 areas," and said he told Texas officials, "Let's go right into the heart of it."
At several points, Trump criticized Florida Gov. Ron DeSantis, who, despite not announcing it, has long been expected to run for president in 2024 and is seen as Trump's strongest potential challenger for the GOP nomination. Trump called his onetime ally disloyal and said he was "dropping like a rock" in the polls.
In addition to the Manhattan case, Trump is also facing an investigation in Georgia as well as federal investigations into his handling of allegedly classified documents and possible obstruction, as well as statements he made on Jan. 6, 2021. The former president has denied wrongdoing in those instances.