UFC announced Bud Light will be its official beer as part of a partnership with Anheuser-Busch following months of controversy surrounding the beer brand that erupted earlier this year.
The mixed martial arts organization revealed Tuesday it struck a multiyear deal with the beer giant involving the Bud Light brand having a heavy presence in UFC's content in its broadcasts and online beginning in 2024.
"Anheuser-Busch and Bud Light were UFC's original beer sponsors more than fifteen years ago. I'm proud to announce we are back in business together," UFC CEO Dana White said in a statement Tuesday.
"There are many reasons why I chose to go with Anheuser-Busch and Bud Light, most importantly because I feel we are very aligned when it comes to our core values and what the UFC brand stands for. I'm looking forward to all of the incredible things we will do in the years ahead."
"Anheuser-Busch and Bud Light have always been on the cutting edge of iconic sporting moments that fans remember forever, and reuniting with UFC is a continuation of this industry leading legacy," Anheuser-Busch CEO Brendan Whitworth said in the press release.
"As one of the largest and longest standing sport sponsors, we are excited to work with UFC to celebrate our passionate fans while always making a positive impact in communities across America."
Anheuser-Busch will be replacing Modelo as the UFC's official beer partner.
Appearing on "The Sean Hannity Show," White said his decision to partner with Anheuser-Busch "was the furthest thing about money."
"These guys employ 65,000 Americans, thousands of vets they employ. They spend over $700 million a year with U.S. farmers, you know, buying their crops for their product. And there's many, many other reasons that I did this," White told Fox News' Sean Hannity on his radio show.
"Where I sit personally with my core values and I felt like the core values of the UFC, even though we're a global sport, and we have fighters from all over the world. This is an American company. And I love this country and this is more about me being aligned with somebody who is a sponsor of the UFC and somebody I'm going to work with every day."
White alluded to the backlash Bud Light previously received by saying fans "might not love" every business decision that is made by either UFC or Anheuser-Busch but insisted "it wasn't a tough decision at all."
"This is more about core values to me than anything else," White added.
Bud Light was the subject of a major backlast last spring when it partnered with transgender activist Dylan Mulvaney for an Instagram ad about March Madness, sparking plummeting sales for several months.
Things only got worse for the beer brand when it was subsequently revealed vice president of marketing Alissa Heinerscheid had swiped its core consumers by saying Bud Light's past advertising was "fratty" and "out of touch humor."
Beer Business Daily publisher Harry Schuhmacher told Fox News Digital last month that Bud Light's fallen sales signals "quasi-permanent" damage to the brand and that longtime consumers "are just lost forever."

⬇️ Top Picks for You ⬇️
Senate Democrats Authorize Supreme Court Ethics Subpoenas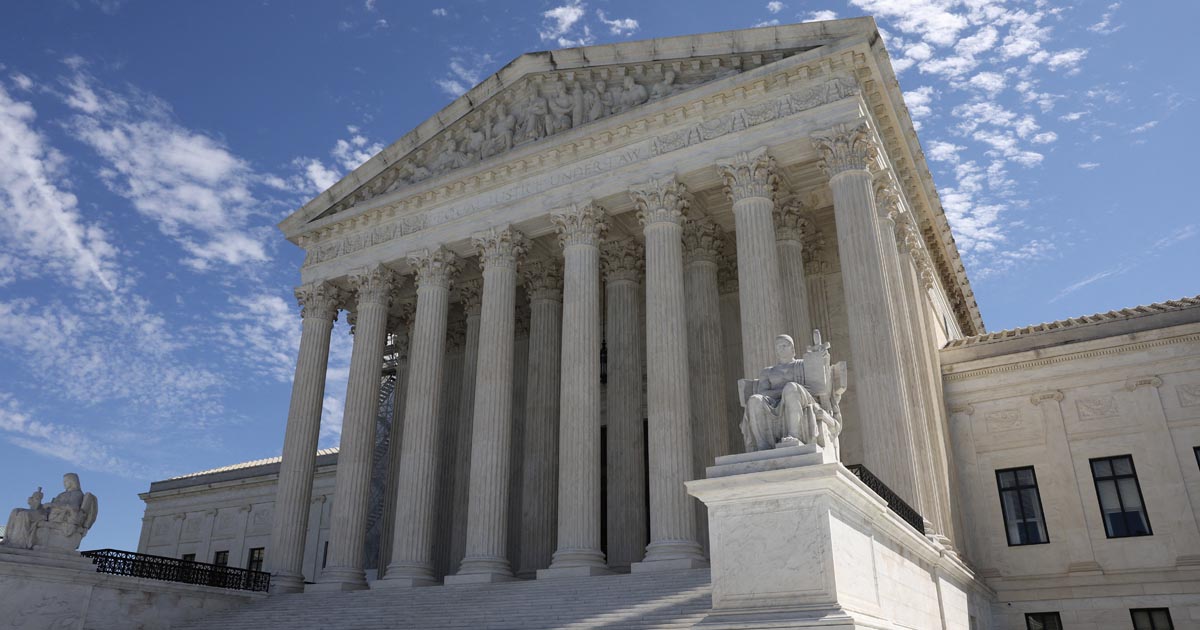 A Democratic-led U.S. Senate panel on Thursday authorized subpoenas to two influential conservatives – Harlan Crow and Leonard Leo – as part of an ethics inquiry spurred by reports of undisclosed largesse directed to some conservative Supreme Court justices.
The Judiciary Committee voted to authorize the subpoenas for Crow, a billionaire Republican donor and benefactor of conservative Justice Clarence Thomas, and Leo, a legal activist who was instrumental in compiling Republican former President Donald Trump's list of potential Supreme Court nominees.
Republican senators walked out of the contentious committee meeting in protest while Democrats cast votes. Some Republicans later questioned the vote's legitimacy, accusing Democrats of violating procedural rules.
"The subpoena clearly wasn't legal," Republican Senator John Kennedy, a committee member, said after the vote.
Senator Dick Durbin, the panel's chairman, said subpoenas were necessary due to the refusal by Crow and Leo for months to voluntarily comply with its previous requests for information. This included itemized lists of all gifts, transportation and lodging provided to any Supreme Court justice.
Durbin also renewed his criticism of a new code of conduct announced by the court on Nov. 13 and promised to continue to pursue the committee's ethics investigation.
"Without an enforcement mechanism, this code of conduct, while a step in a positive direction, cannot restore the public's faith in the court," Durbin said.
Senator Lindsey Graham, the committee's top Republican, told the meeting that Democrats were engaged in a "jihad" against the Supreme Court, whose 6-3 conservative majority has handed major defeats to liberals in recent years on matters including abortion, gun rights and student debt relief.
"When you say you don't want to destroy the Roberts Court, I don't believe you," Graham said, referring to the court under the leadership of conservative Chief Justice John Roberts. "I don't believe a word you're saying."
The committee vote authorized Durbin to issue the subpoenas, which he could do unilaterally, according to a Democratic committee staffer.
If the subpoena recipients fail to comply, Democrats would need 60 votes in the 100-seat Senate to initiate a civil enforcement action, meaning they would need the support of some Republicans. The Democrats also would have the option to make a referral to the U.S. Justice Department, which could choose to pursue criminal contempt proceedings against the subpoena recipients.
Lawyers for Leo and Crow in letters to the committee have criticized the committee's information requests as lacking a proper legal justification. Crow's lawyer had proposed turning over a narrower range of information but Democrats rebuffed that offer, according to the panel's Democratic members.
The news outlet ProPublica reported this year on Thomas's failure to disclose luxury trips and real estate transactions involving Crow, a Texas businessman.
The outlet also reported that Leo helped organize a luxury fishing trip in Alaska attended by conservative Justice Samuel Alito, who failed to disclose taking a private jet provided by billionaire hedge fund manager Paul Singer. Trump chose all three of his appointees to the court from lists of candidates that Leo played a key role in drawing up.
Thomas has said he believed the Crow-funded trips were "personal hospitality" and thus exempt from disclosure requirements, and that his omission of the real estate transaction was inadvertent.
Alito, regarding the flight, said that Singer had "allowed me to occupy what would have otherwise been an unoccupied seat."