Victoria's Secret is returning to its 'sexiness' roots after attempting to rebrand as a more inclusive retailer, reports state.
The lingerie empire has seen a drop in sales since overhauling its image by replacing its traditional 'Angel' supermodels with more diverse models including soccer player Megan Rapinoe and transgender model Valentina Sampaio.
Business of Fashion reporter Cathleen Chen noted that the move gained 'favorable reviews online but never translated into sales.'
Bosses are now looking to bring back the brand's 'sexiness,' according to a report by CNN on Tuesday. Victoria's Secret insisted its new direction has nothing to do with its inclusivity efforts, as one exec said 'sexiness can be inclusive.'
The brand's revenue is projected to reach $6.2 billion for 2023, a 5 percent drop from last year and even lower than 2020 when the brand made $7.5 billion.
Chief executive Martin Waters reportedly said: 'The reality is we all know the performance of the company and so there must be something that's not going to plan.
'It can't all be at green status. And the harsh reality is that the most important aspect of the work that we had to do in 2023, which was strengthening the core of the company are not where we need them to be.'
Meanwhile Victoria's Secret and Pink brand president Greg Unis told investors: 'Sexiness can celebrate the diverse experiences of our customers and that's what we're focused on.'
The brand now plans to roll out activewear and swimwear, update its existing stores and open 400 new locations outside the US.
Victoria's Secret was famed for its sultry catwalk shows which featured the likes of Cara Delevingne and Miranda Kerr as its 'Angels.'
But such marketing came under fire from campaigners, forcing the company to retire its signature catwalk shows.
The brand was plunged into controversy in 2020 when an investigation by the New York Times alleged a 'culture of misogyny, bullying and harassment' at the company.
Les Wexner, the chief executive of Victoria's Secret's then-parent company L Brands was also outed for his ties to disgraced financier Jeffrey Epstein.
Wexner was accused of turning a blind eye to sexual harassment allegations at the firm.
In 2021 Rapinoe said the old marketing sent out a 'really harmful message,' adding its marketing was 'patriarchal, sexist, viewing not just what it meant to be sexy but what the clothes were trying to accomplish through a male lens and through what men desired.'
Rapino launched her own sports collection with the retailer as part of its rebrand, appearing alongside model Bella Hadid.
At the time, Hadid told Marie Claire: 'What magnetized me to coming back was them coming to me and really proving to me that, behind the scenes, Victoria's Secret has changed so drastically.'
Recent campaigns have also included stars such as Hailey Bieber and Emily Ratajkowski, as well as larger models and body positivity advocates including Paloma Elsesser and Ali Tate-Cutler.
Victoria's Secret has also been under pressure to keep up with more inclusive underwear brands such as Rihanna's Savage X Fenty.
Kim Kardashian's Skims too has gathered popularity for its inclusive messaging. The shapewear brand raised funding in July at a $4 billion valuation.
This year it launched the 'Victoria's Secret: The Tour '23' in an attempt to revive its runway show format.
Among those to star in the show were Julia Fox, Kate Moss' daughter Lila and Jude Law's daughter Iris.
A spokesman told DailyMail.com: 'We are absolutely committed to inclusivity, as our brand president stated at our investor day.'

⬇️ Top Picks for You ⬇️
Senate Democrats Authorize Supreme Court Ethics Subpoenas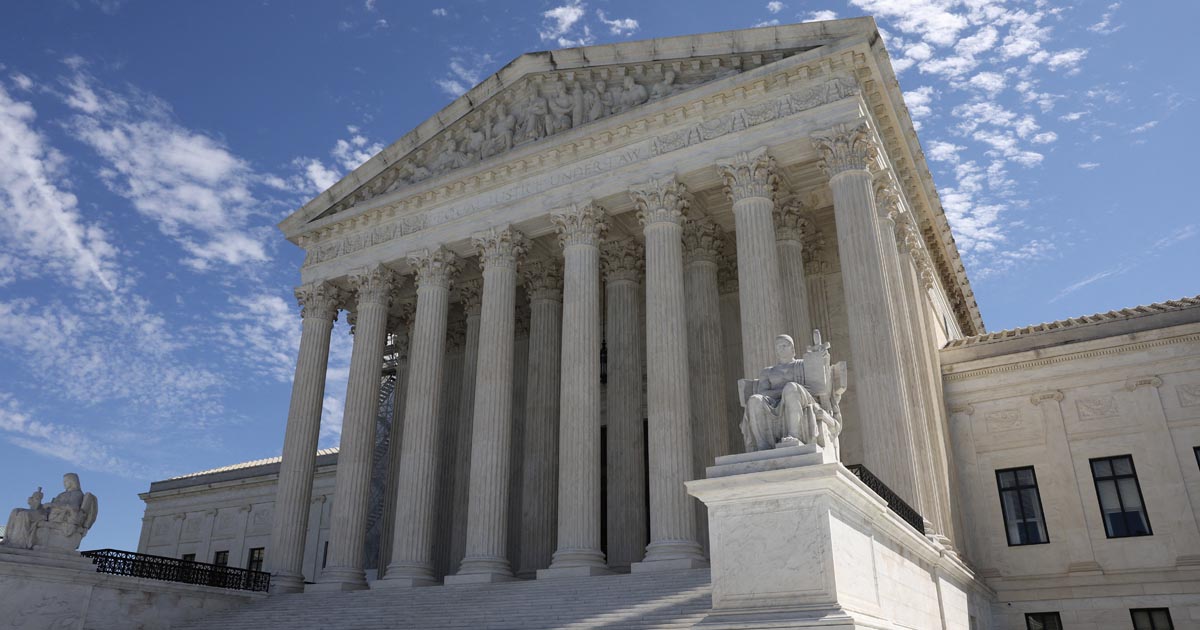 A Democratic-led U.S. Senate panel on Thursday authorized subpoenas to two influential conservatives – Harlan Crow and Leonard Leo – as part of an ethics inquiry spurred by reports of undisclosed largesse directed to some conservative Supreme Court justices.
The Judiciary Committee voted to authorize the subpoenas for Crow, a billionaire Republican donor and benefactor of conservative Justice Clarence Thomas, and Leo, a legal activist who was instrumental in compiling Republican former President Donald Trump's list of potential Supreme Court nominees.
Republican senators walked out of the contentious committee meeting in protest while Democrats cast votes. Some Republicans later questioned the vote's legitimacy, accusing Democrats of violating procedural rules.
"The subpoena clearly wasn't legal," Republican Senator John Kennedy, a committee member, said after the vote.
Senator Dick Durbin, the panel's chairman, said subpoenas were necessary due to the refusal by Crow and Leo for months to voluntarily comply with its previous requests for information. This included itemized lists of all gifts, transportation and lodging provided to any Supreme Court justice.
Durbin also renewed his criticism of a new code of conduct announced by the court on Nov. 13 and promised to continue to pursue the committee's ethics investigation.
"Without an enforcement mechanism, this code of conduct, while a step in a positive direction, cannot restore the public's faith in the court," Durbin said.
Senator Lindsey Graham, the committee's top Republican, told the meeting that Democrats were engaged in a "jihad" against the Supreme Court, whose 6-3 conservative majority has handed major defeats to liberals in recent years on matters including abortion, gun rights and student debt relief.
"When you say you don't want to destroy the Roberts Court, I don't believe you," Graham said, referring to the court under the leadership of conservative Chief Justice John Roberts. "I don't believe a word you're saying."
The committee vote authorized Durbin to issue the subpoenas, which he could do unilaterally, according to a Democratic committee staffer.
If the subpoena recipients fail to comply, Democrats would need 60 votes in the 100-seat Senate to initiate a civil enforcement action, meaning they would need the support of some Republicans. The Democrats also would have the option to make a referral to the U.S. Justice Department, which could choose to pursue criminal contempt proceedings against the subpoena recipients.
Lawyers for Leo and Crow in letters to the committee have criticized the committee's information requests as lacking a proper legal justification. Crow's lawyer had proposed turning over a narrower range of information but Democrats rebuffed that offer, according to the panel's Democratic members.
The news outlet ProPublica reported this year on Thomas's failure to disclose luxury trips and real estate transactions involving Crow, a Texas businessman.
The outlet also reported that Leo helped organize a luxury fishing trip in Alaska attended by conservative Justice Samuel Alito, who failed to disclose taking a private jet provided by billionaire hedge fund manager Paul Singer. Trump chose all three of his appointees to the court from lists of candidates that Leo played a key role in drawing up.
Thomas has said he believed the Crow-funded trips were "personal hospitality" and thus exempt from disclosure requirements, and that his omission of the real estate transaction was inadvertent.
Alito, regarding the flight, said that Singer had "allowed me to occupy what would have otherwise been an unoccupied seat."