In the weeks leading up to Hamas's Oct. 7 attacks on Israel, hundreds of the Palestinian Islamist militant group's fighters received specialized combat training in Iran, according to people familiar with intelligence related to the assault, WSJ reported.
Roughly 500 militants from Hamas and an allied group, Palestinian Islamic Jihad, participated in the exercises in September, which were led by officers of the Quds Force, the foreign-operations arm of Iran's Islamic Revolutionary Guard Corps, the people said.
Senior Palestinian officials and Iranian Brig. Gen. Esmail Qaani, the head of Quds Force, also attended, they said.
More than 1,400 people, mostly civilians, were killed Oct. 7 by Hamas fighters who poured across the border from the Gaza Strip. Scores of others were kidnapped and taken back to Gaza, where they are being held hostage.
Hamas attackers used aerial drones to disable Israeli observation posts and high-tech surveillance equipment. Some used paragliders to fly into Israel. Others rode on motorcycles, commonly used by Iranian paramilitary groups but not by Hamas until Oct. 7.
U.S. officials said Iran has regularly trained militants in Iran and elsewhere, but they have no indications of a mass training right before the attack. U.S. officials and the people familiar with the intelligence said they had no information to suggest Iran conducted training specifically to prepare for the events of Oct. 7.
On Wednesday, Israel's military offered some of its most blunt comments yet on Iran's role in aiding Hamas and other militant groups.
"Before the war, Iran directly assisted Hamas with money, training and weapons and technological know-how," said Rear Adm. Daniel Hagari, the military's chief spokesman. "Even now, Iran is helping Hamas with intelligence."
Since the Hamas attack, Israel has waged a major air campaign, striking thousands of targets in Gaza and has been preparing for a ground campaign. The country has said its aim is to dismantle Hamas, and end its rule in Gaza.
The conflict risks spilling over into a regional confrontation with Iran and the web of anti-Israel Islamist militant groups that it backs, which spreads from Yemen and Iraq to Syria and Lebanon. And the U.S. has moved forces, including two carrier battle groups, into the region.
Israel and the U.S. have sought to highlight Iran's role in supporting Hamas and other groups hostile to Israel, including the Lebanese Shiite militant group Hezbollah, which has been engaging in sporadic exchanges of fire with Israeli troops on Israel's northern border.
But, with the specter of a wider war looming, the U.S. has said it has no evidence that Iran was directly involved in planning or approving the Oct. 7 attacks.
The Wall Street Journal, citing senior Hamas and Hezbollah officials, has reported that the Quds Force helped plan the attack and agreed that it could go ahead at a meeting in Beirut on Oct. 2 with leaders of Hamas and Hezbollah. An adviser to the Syrian government and a European official gave the same account of Iran's involvement.
These accounts of the Oct. 2 meeting have been disputed by senior U.S. officials and others familiar with intelligence surrounding the attacks. Several U.S. officials said Washington has "compelling" intelligence indicating that Iranian leaders were surprised by the Hamas assault.
"The information that we have does not show a direct connection to the Hamas attacks on Oct. 7 as it relates to Iran. Again, that's something that we'll continue to look closely at," Pentagon spokesman Air Force Brig. Gen. Pat Ryder said last week.
Hamas officials have boasted of Iran's support since the attacks. "Hezbollah and Iran supported us with weapons, expertise, and technology," Khaled Meshaal, a senior Hamas official in Doha, said in an interview with Al Arabiya.
As the attacks started on Oct. 7, according to Western and Egyptian officials, Hamas contacted IRGC and Hezbollah officials abroad to inform them that the assault had started.
Since then, the IRGC, Hezbollah, Hamas and other militias in the region say they have been in close contact to coordinate their activities. Quds Force commander Qaani was in recent days in Lebanon to consult with Hamas and Hezbollah officials, militant leaders and an IRGC adviser said.
The IRGC reports directly to Iran's Supreme Leader Ayatollah Ali Khamenei. It operates independently of Iran's elected government and its conventional military, with its own navy and business operations.
Iran has long provided training to militants across the Middle East, including Gaza militants, Afghan mercenaries who fight in Syria, Hezbollah fighters from Lebanon, Shiite forces from Iraq and the Houthis from Yemen, said Saeid Golkar, an IRGC expert at the University of Tennessee at Chattanooga.
"This sort of operation is very difficult to do without Hezbollah and IRGC support. Hamas does not have the capability to do that," Golkar said.
Norman Roule, who was the top U.S. intelligence official for Iran from 2008-2017, said the IRGC has long been involved with training, funding and supporting groups in the region, but said that didn't mean Iran directed the Oct. 7 attacks. "Rarely is it necessary for Iran to involve its personnel," he said.
Hamas, an Islamist offshoot of the Sunni Muslim Brotherhood, has had an up and down relationship with Iran, a Shia Muslim theocracy.
The Revolutionary Guard backed Hamas as the Palestinian group emerged as an important militant organization fighting Israel in the 1980s, providing weapons and funding, European and Israeli officials have previously said.
The relationship broke down around 2012 when Hamas sided in the Syrian civil war against President Bashar al-Assad, an Iranian ally. The Islamic Republic cut all funding to Hamas.
In 2017, Hamas said it was receiving funding again from Tehran. At that stage, the IRGC expanded its military support, providing training and components that enabled Hamas to assemble its own drones and missiles to target Israel.

⬇️ Top Picks for You ⬇️
Senate Democrats Authorize Supreme Court Ethics Subpoenas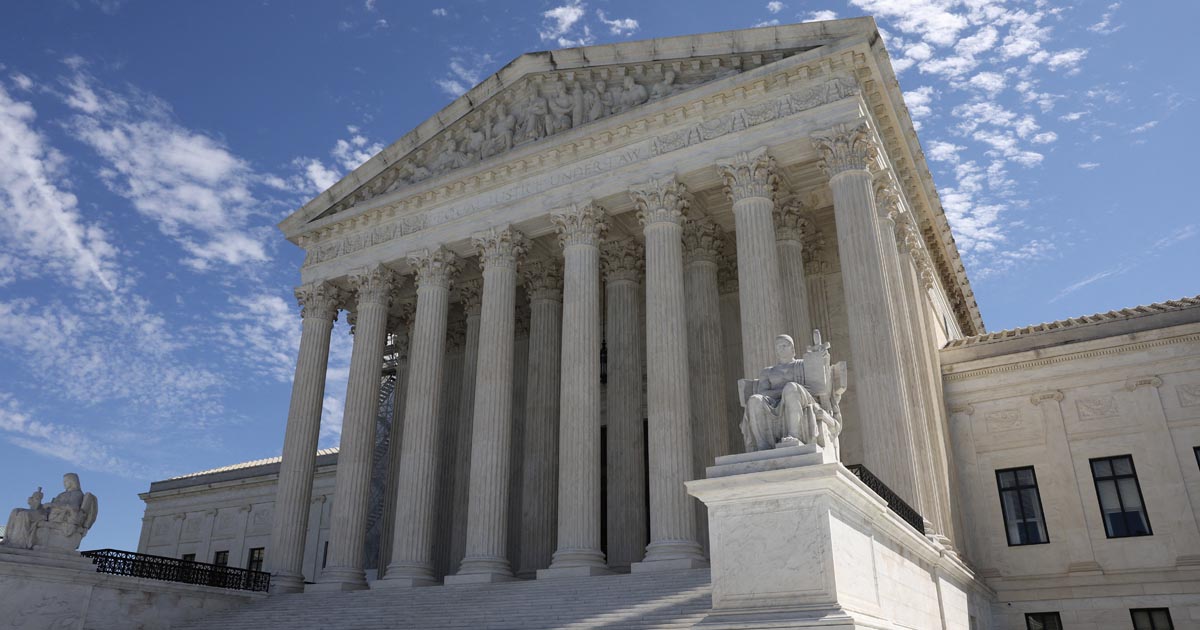 A Democratic-led U.S. Senate panel on Thursday authorized subpoenas to two influential conservatives – Harlan Crow and Leonard Leo – as part of an ethics inquiry spurred by reports of undisclosed largesse directed to some conservative Supreme Court justices.
The Judiciary Committee voted to authorize the subpoenas for Crow, a billionaire Republican donor and benefactor of conservative Justice Clarence Thomas, and Leo, a legal activist who was instrumental in compiling Republican former President Donald Trump's list of potential Supreme Court nominees.
Republican senators walked out of the contentious committee meeting in protest while Democrats cast votes. Some Republicans later questioned the vote's legitimacy, accusing Democrats of violating procedural rules.
"The subpoena clearly wasn't legal," Republican Senator John Kennedy, a committee member, said after the vote.
Senator Dick Durbin, the panel's chairman, said subpoenas were necessary due to the refusal by Crow and Leo for months to voluntarily comply with its previous requests for information. This included itemized lists of all gifts, transportation and lodging provided to any Supreme Court justice.
Durbin also renewed his criticism of a new code of conduct announced by the court on Nov. 13 and promised to continue to pursue the committee's ethics investigation.
"Without an enforcement mechanism, this code of conduct, while a step in a positive direction, cannot restore the public's faith in the court," Durbin said.
Senator Lindsey Graham, the committee's top Republican, told the meeting that Democrats were engaged in a "jihad" against the Supreme Court, whose 6-3 conservative majority has handed major defeats to liberals in recent years on matters including abortion, gun rights and student debt relief.
"When you say you don't want to destroy the Roberts Court, I don't believe you," Graham said, referring to the court under the leadership of conservative Chief Justice John Roberts. "I don't believe a word you're saying."
The committee vote authorized Durbin to issue the subpoenas, which he could do unilaterally, according to a Democratic committee staffer.
If the subpoena recipients fail to comply, Democrats would need 60 votes in the 100-seat Senate to initiate a civil enforcement action, meaning they would need the support of some Republicans. The Democrats also would have the option to make a referral to the U.S. Justice Department, which could choose to pursue criminal contempt proceedings against the subpoena recipients.
Lawyers for Leo and Crow in letters to the committee have criticized the committee's information requests as lacking a proper legal justification. Crow's lawyer had proposed turning over a narrower range of information but Democrats rebuffed that offer, according to the panel's Democratic members.
The news outlet ProPublica reported this year on Thomas's failure to disclose luxury trips and real estate transactions involving Crow, a Texas businessman.
The outlet also reported that Leo helped organize a luxury fishing trip in Alaska attended by conservative Justice Samuel Alito, who failed to disclose taking a private jet provided by billionaire hedge fund manager Paul Singer. Trump chose all three of his appointees to the court from lists of candidates that Leo played a key role in drawing up.
Thomas has said he believed the Crow-funded trips were "personal hospitality" and thus exempt from disclosure requirements, and that his omission of the real estate transaction was inadvertent.
Alito, regarding the flight, said that Singer had "allowed me to occupy what would have otherwise been an unoccupied seat."