Video shows Tanner Cook, 21, who runs the Classified Goons YouTube channel, harassing Alan Colie as he picked up a food order at the Dulles Town Center mall in Sterling, Virginia, on April 2.
Cook can be seen following Colie around the mall while thrusting his phone in his face as it plays the bizarre phrase, 'Hey dips**t, quit thinking about my twinkle' multiple times using a Google Translate app.
Colie backs away from Cook and tells him to stop three times before trying to knock the phone away from his face as the YouTuber continues to advance towards him.
It was at this point that Colie's stunt went badly wrong when the delivery driver pulled out a gun and shot the YouTuber in the lower left chest.
The shooting sparked panic as shoppers fled what they feared to be a mass shooting as police officers pinned Colie to the ground and arrested him. He was charged with aggravated malicious wounding, use of a firearm in the commission of a felony, and discharging a firearm inside a building.
But last week, Colie, who has a license to carry a concealed weapon, was found not guilty of aggravated malicious wounding in the shooting after he said he was acting in self defense.
He was found guilty on a lesser charge of shooting into an occupied dwelling but a judge will hear arguments to set aside this conviction at a hearing next month after his lawyer appealed against it. If found guilty of this lesser firearms count, he faces up to ten years in prison.
One of Colie's defense attorneys Adam Pouilliard said that his client felt menaced by the 6 foot 4 inches tall Cook during the confrontation, which was designed to provoke a reaction and to draw viewers to his YouTube channel.
Pouilliard said Cook 'is trying to confuse people to post videos. He's not worried that he's scaring people. He keeps doing this'.
DULLES MALL YOUTUBE PRANKSTER SHOOTING#Fox5DC obtains never-before-seen video of interaction between Alan Colie & Tanner Cook on 4/2.

Colie: NOT GUILTY of most serious charges after attorney's self-defense arguments.

Cook's dad tells me his son was not a threat.#StayAhead pic.twitter.com/h8LwERdutq

— David Kaplan (@DKaplanFox5DC) September 29, 2023
Cook's 'Classified Goons' channel, which has more than 50,000 subscribers, is known for his controversial stunts, like pretending to vomit on Uber drivers and following unsuspecting customers through department stores.
Cook was left fighting for his life following the shooting and spent several days in intensive care after the bullet pierced through his stomach and liver.
He spoke from his hospital bed at the time of the incident and said he was just playing a joke on Colie.
'I was playing a prank and a simple practical joke, and this guy didn't take it very well,' he told WUSA9.
Cook also insisted the incident will not deter him from continuing to make videos and has posted three videos since.
At a preliminary hearing, sheriff's deputies testified that they were well aware of Cook and have received calls about previous stunts.
Cook acknowledged during cross-examination on Tuesday that mall security had tossed him out the day prior to the shooting as he tried to record pranks, and that he was trying to avoid security the day he targeted Colie.
Cook said he continues to make the videos, from which he earns $2,000 to $3,000 a month.

⬇️ Top Picks for You ⬇️
Senate Democrats Authorize Supreme Court Ethics Subpoenas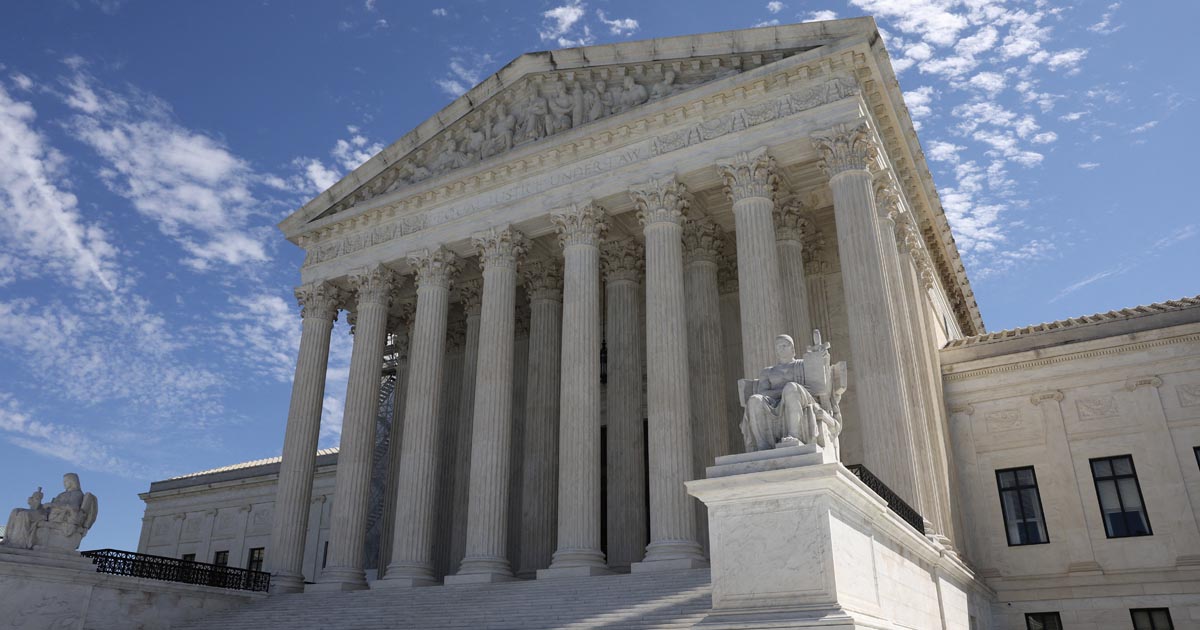 A Democratic-led U.S. Senate panel on Thursday authorized subpoenas to two influential conservatives – Harlan Crow and Leonard Leo – as part of an ethics inquiry spurred by reports of undisclosed largesse directed to some conservative Supreme Court justices.
The Judiciary Committee voted to authorize the subpoenas for Crow, a billionaire Republican donor and benefactor of conservative Justice Clarence Thomas, and Leo, a legal activist who was instrumental in compiling Republican former President Donald Trump's list of potential Supreme Court nominees.
Republican senators walked out of the contentious committee meeting in protest while Democrats cast votes. Some Republicans later questioned the vote's legitimacy, accusing Democrats of violating procedural rules.
"The subpoena clearly wasn't legal," Republican Senator John Kennedy, a committee member, said after the vote.
Senator Dick Durbin, the panel's chairman, said subpoenas were necessary due to the refusal by Crow and Leo for months to voluntarily comply with its previous requests for information. This included itemized lists of all gifts, transportation and lodging provided to any Supreme Court justice.
Durbin also renewed his criticism of a new code of conduct announced by the court on Nov. 13 and promised to continue to pursue the committee's ethics investigation.
"Without an enforcement mechanism, this code of conduct, while a step in a positive direction, cannot restore the public's faith in the court," Durbin said.
Senator Lindsey Graham, the committee's top Republican, told the meeting that Democrats were engaged in a "jihad" against the Supreme Court, whose 6-3 conservative majority has handed major defeats to liberals in recent years on matters including abortion, gun rights and student debt relief.
"When you say you don't want to destroy the Roberts Court, I don't believe you," Graham said, referring to the court under the leadership of conservative Chief Justice John Roberts. "I don't believe a word you're saying."
The committee vote authorized Durbin to issue the subpoenas, which he could do unilaterally, according to a Democratic committee staffer.
If the subpoena recipients fail to comply, Democrats would need 60 votes in the 100-seat Senate to initiate a civil enforcement action, meaning they would need the support of some Republicans. The Democrats also would have the option to make a referral to the U.S. Justice Department, which could choose to pursue criminal contempt proceedings against the subpoena recipients.
Lawyers for Leo and Crow in letters to the committee have criticized the committee's information requests as lacking a proper legal justification. Crow's lawyer had proposed turning over a narrower range of information but Democrats rebuffed that offer, according to the panel's Democratic members.
The news outlet ProPublica reported this year on Thomas's failure to disclose luxury trips and real estate transactions involving Crow, a Texas businessman.
The outlet also reported that Leo helped organize a luxury fishing trip in Alaska attended by conservative Justice Samuel Alito, who failed to disclose taking a private jet provided by billionaire hedge fund manager Paul Singer. Trump chose all three of his appointees to the court from lists of candidates that Leo played a key role in drawing up.
Thomas has said he believed the Crow-funded trips were "personal hospitality" and thus exempt from disclosure requirements, and that his omission of the real estate transaction was inadvertent.
Alito, regarding the flight, said that Singer had "allowed me to occupy what would have otherwise been an unoccupied seat."